Bonds takes in Astros' BP, talks hitting with team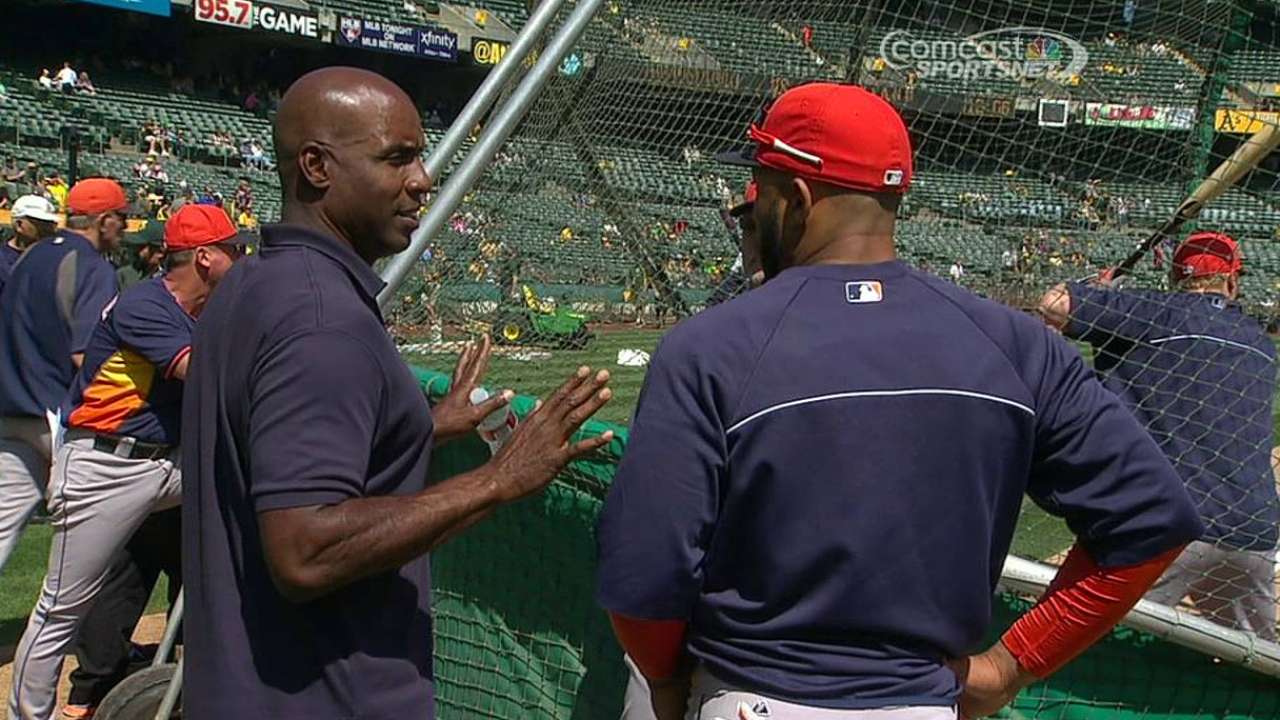 OAKLAND -- Home run king Barry Bonds, a close friend of Astros outfielder Dexter Fowler, watched Astros' batting practice prior to Saturday's game against the A's from behind the batting cage and spent nearly 15 minutes talking hitting with rookie slugger Jon Singleton.
Bonds, a left-handed hitter like Singleton, also spent some time in the clubhouse chatting with players, including rookie outfielder George Springer. Earlier this year, Bonds was watching video in the clubhouse with Fowler after a game.
Springer, who's been out since July 20 with a strained left quad, said Bonds' knowledge of hitting is impressive.
"He is so smart, and I don't think he gets enough credit," Springer said. "He knew what he was going to get done to him, how he was going to get pitched. He knew what pitches he wanted to hit, and if he got it he didn't miss it. He didn't chase a lot. To watch a hitter like him just sit there, sit there and not swing for three innings and all of a sudden hit a three-run homer is impressive."
When he spent some time with Bonds earlier this year, the retired slugger gave Springer some advice he found helpful.
"First and foremost, it was slow down and have a plan and stick to your plan, but one of the most important things he told me was talk to Dexter because he's been there before," Springer said. "That's one of the things I did and I was able to learn. I learned a lot from playing and not playing. It's been a pretty good year for me so far."
Brian McTaggart is a reporter for MLB.com and writes an MLBlog, Tag's Lines. Follow @brianmctaggart on Twitter. This story was not subject to the approval of Major League Baseball or its clubs.