Collins planning to give Montero 'pen experience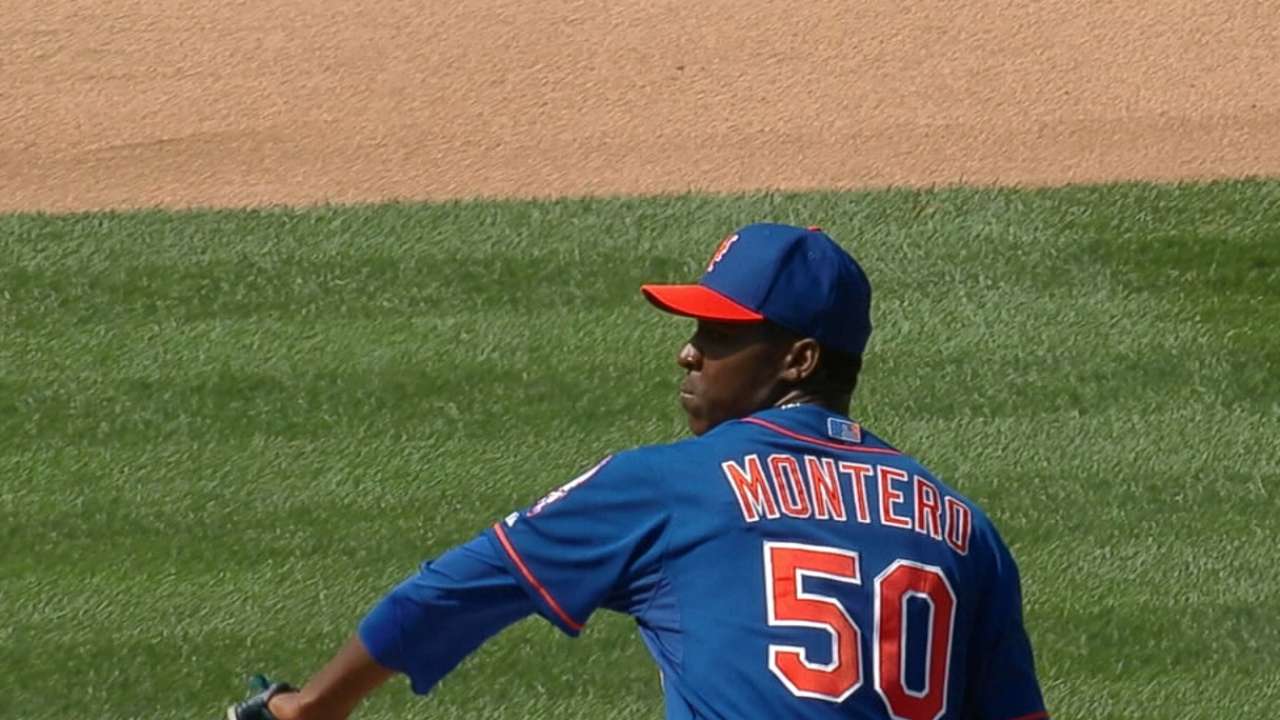 CINCINNATI -- New York manager Terry Collins said Rafael Montero's work out of the Mets' bullpen in September will take place with an eye on next March.
"I don't want to go to Spring Training and not have some knowledge of how [Montero will] handle the 'pen," Collins said of the 23-year-old right-hander. "If he's never done it before, that's a lot to ask from a young guy."
Montero worked in relief once with the Mets this season, on Aug. 22, but his last appearance out of the bullpen before that outing came in 2011, his first year in the New York organization after signing as a free agent in January. He has made 77 Minor League starts since then and six Major League starts this season.
Montero will also make a spot start against the Rockies at Citi Field on Wednesday.
"That was our plan all along," Collins said.
Montero, the Mets' No. 6 prospect according to MLB.com, was recalled from Triple-A Las Vegas on Friday night. He was 6-4 with a 3.45 ERA in 18 Minor League starts, striking out 87 in 86 innings this year. He was 0-3 with a 5.23 ERA in seven games (six starts) with the Mets.
"We love his arm," Collins said. "Everybody in this organization thinks he's going to be an outstanding Major League pitcher."
New York assigned jersey No. 50 to Montero, who is expected to arrive in Cincinnati sometime Saturday night.
Andy Call is a contributor to MLB.com. This story was not subject to the approval of Major League Baseball or its clubs.