Tanaka 'getting stronger' after latest bullpen session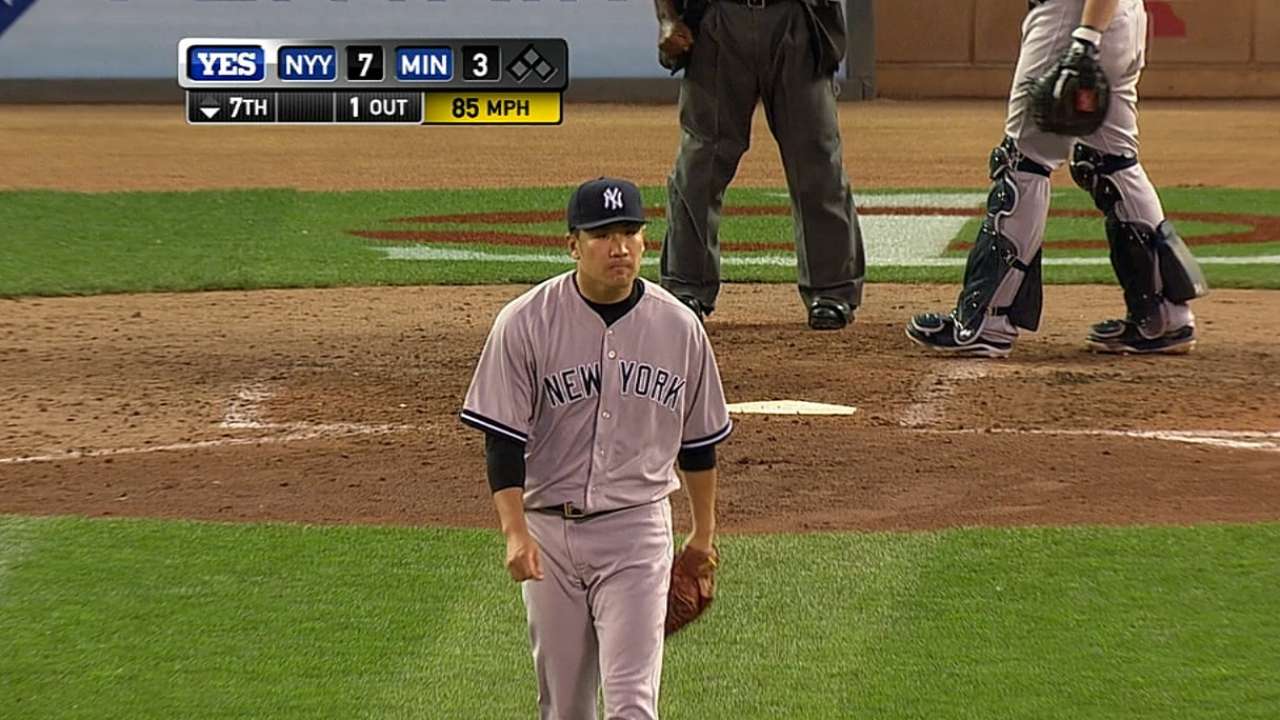 NEW YORK -- Masahiro Tanaka believes his arm fatigue is now behind him after completing his latest progression -- a 34-pitch bullpen session featuring all his pitches on Saturday -- toward rehabbing his injured right elbow.
Manager Joe Girardi was not sure what Tanaka's next step would be, but it will likely be a simulated game or throwing live batting practice.
Tanaka is trying to avoid Tommy John surgery by rehabbing the partially torn ulnar collateral ligament in his right elbow. He was sent back to New York from Toronto a week ago with arm fatigue that came about a couple of days after he threw a simulated game in Detroit. Still, Tanaka said he was not concerned about any lingering pain arising after his latest throwing session.
"I really do feel that I'm getting stronger, so I'm really not worried about it," he said.
Tanaka will pitch in a game at some point this year, and both he and Girardi seem optimistic that it will be for the Yankees. New York's season is running out, however, so if the club needs to, it will make sure it creates a game situation for Tanaka to compete in.
It is important for Tanaka to test his arm ahead of Spring Training so the Yankees can see if it reacts properly to the rehab or if he needs to have surgery. It may come in the Arizona Fall League or the team could get creative, but at some point well in advance of the spring, Tanaka will be back on a mound.
"I don't know what the plan would be, but we got to find out [if Tanaka's healthy]," Girardi said. "I don't know where he would go, but we'll figure it out."
Worth noting
Yankees backup catcher Francisco Cervelli has been dealing with migraines the past few days and was unavailable on Saturday. But Girardi said the team does not believe it is concussion related.
John Ryan Murphy got the start behind the plate, and the Yankees also recalled Austin Romine from Triple-A Scranton/Wilkes-Barre.
Jamal Collier is an associate reporter for MLB.com. This story was not subject to the approval of Major League Baseball or its clubs.