Reds would like Votto back this year, if possible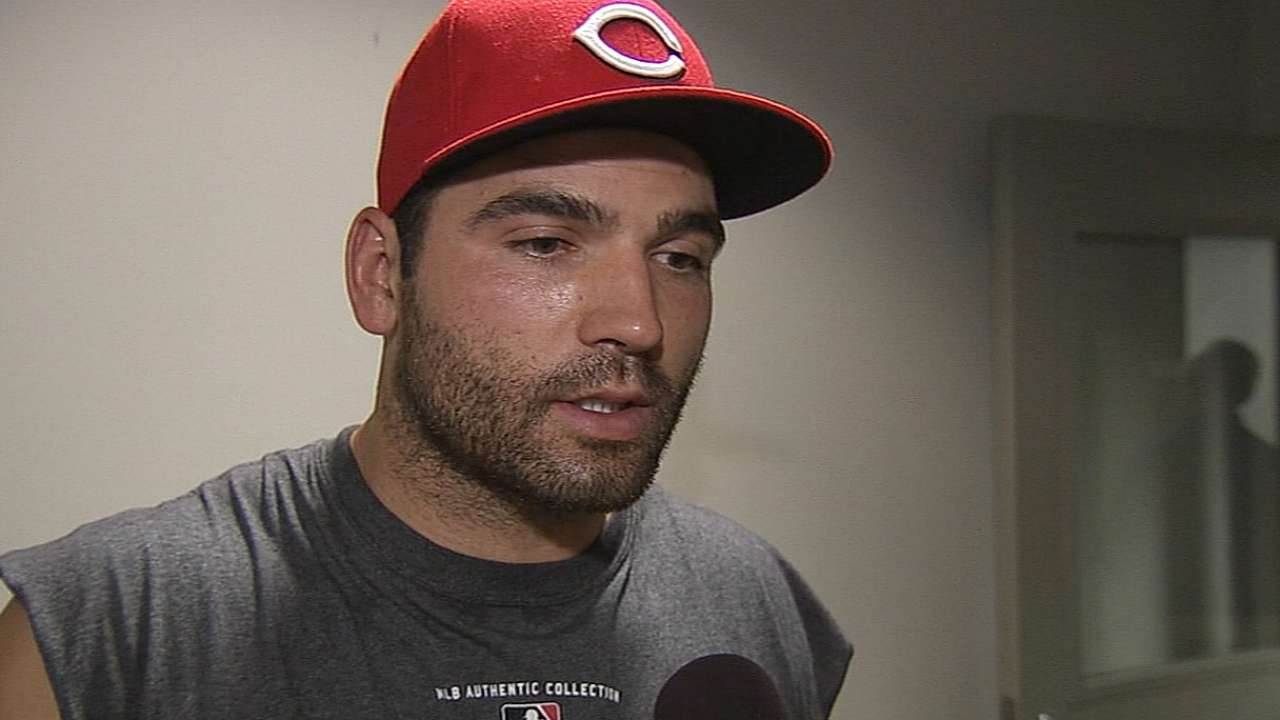 CINCINNATI -- As first baseman Joey Votto continues to recover from a left distal quad strain, this question is becoming more and more relevant with the season drawing to a close: Will he play at all again in 2014, or will the Reds shut him down?
"I think we've tried to stay the course with the expectation of getting him on the field when he's ready," manager Bryan Price said on Saturday. "We just don't know if we'll be able to get him ready yet. There's been improvement since we were on the road; things got better, but there hasn't been enough of an introduction to baseball activity to know how he's going to be able to respond."
Price said that there would be a purpose served even if Votto were to play only the last week of the season.
"We're all fighting to try and finish this season on some sort of a positive note," Price said. "It's been a very challenging second half to the season, and I think having Joey back on the field, if he's physically capable of playing and we're not going to risk creating a further injury problem, that it would make sense to do that."
Manny Randhawa is an associate reporter for MLB.com. This story was not subject to the approval of Major League Baseball or its clubs.