O'Day says he's ready to pitch again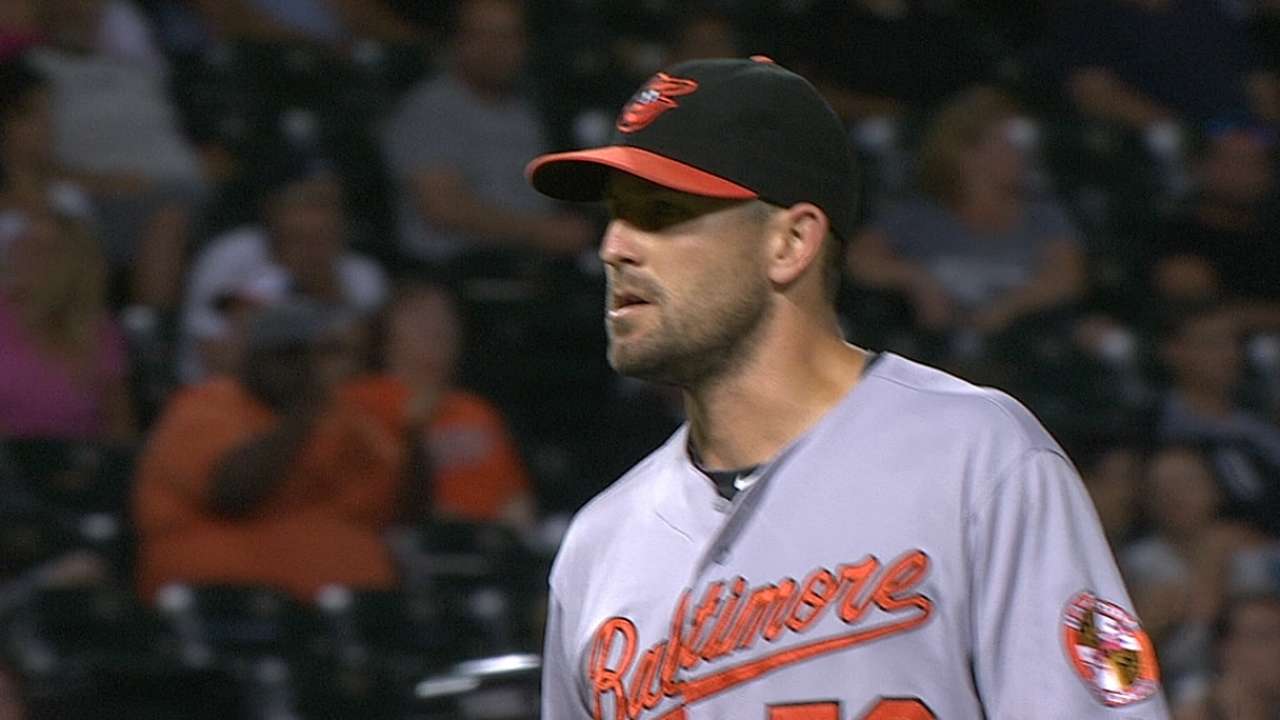 ST. PETERSBURG. -- Darren O'Day, the Orioles' dependable late-inning reliever who was conspicuous by his absence on Friday night when the Tampa Bay Rays rallied for three runs in the eighth inning against Ryan Webb and Evan Meek, threw a bullpen session and performed some precautionary drills on the field before Saturday's game. Afterward, the right-hander declared, "I think I'm good to go."
Both O'Day and manager Buck Showalter said O'Day was available to pitch on Saturday. "He's had some challenges in his hamstring a little bit," Showalter said.
"I'm not a doctor, but I think I might have broke up some scar tissue," said O'Day, who last pitched on Tuesday, when he served up a grand slam against the Reds, and has been bothered by soreness in his upper left hamstring.
O'Day was on the disabled list in the Angels' Minor League system with a strained left hamstring in 2007.
"It's in the same spot, but that was much worse," O'Day said. "When you traumatize a muscle like that, it stays with you for a while.
"When you come to the game and know you're not going to pitch, it's pretty frustrating. I don't like watching baseball. I like to play."
Jim Hawkins is a contributor to MLB.com. This story was not subject to the approval of Major League Baseball or its clubs.