Davis gets start after initially being set to rest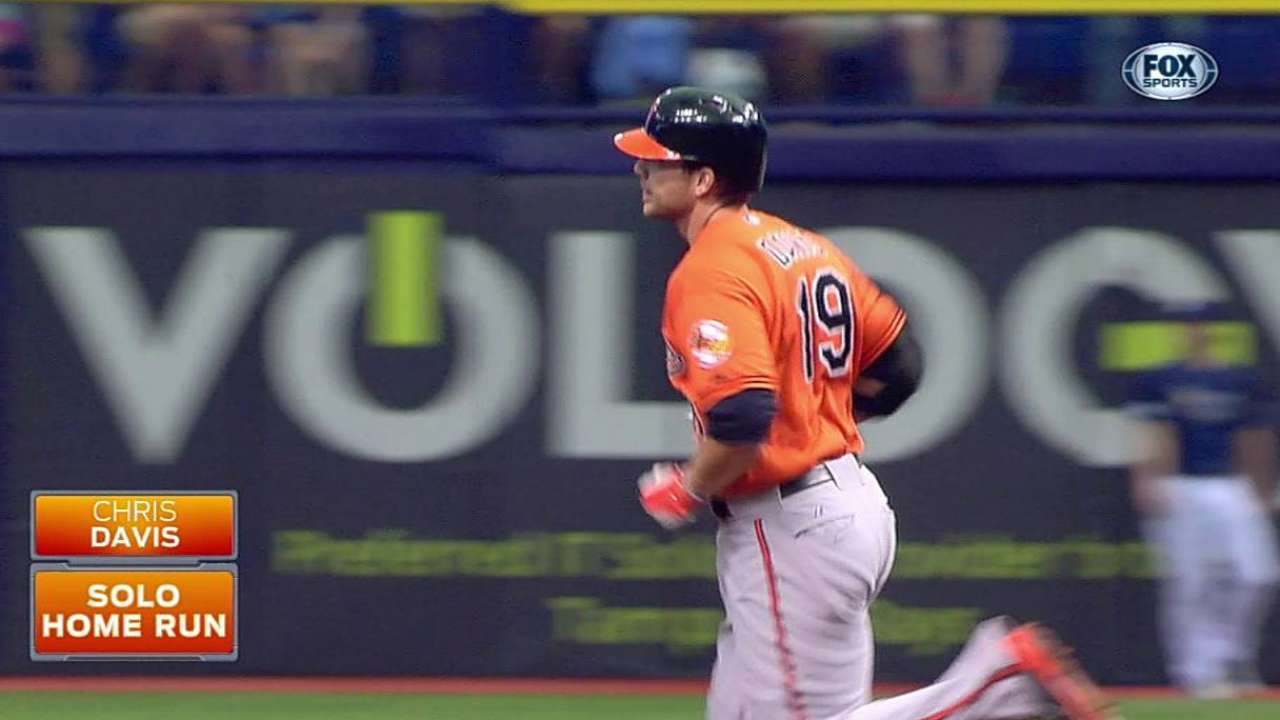 ST. PETERSBURG -- Chris Davis' name was not in the Orioles' starting lineup when it was originally posted in the clubhouse late on Saturday morning. When Davis saw that, he immediately marched into manager Buck Showalter's office. Minutes later, a new lineup card was on the wall, with Davis batting fifth. It was no big deal.
"I have the ability to reconsider," Showalter explained. "Chris and I talked. I thought he might need a day off.
"Chris has that cachet. I like that."
Initially, Showalter planned to rest Davis -- who began the day batting .193 -- against Rays left-hander Drew Smyly, and play right-handed hitting Jimmy Parades at third. Davis entered the day 1-for-8 with five strikeouts against Smyly, although he did homer in their last meeting on Aug. 27.
Showalter, who said he had two lineup cards made out all along, insisted Davis did not talk his way into the lineup.
"Nobody talks his way into the lineup," Showalter said. "But they can talk their way out."
Davis led off the second inning on Saturday with a home run.
Jim Hawkins is a contributor to MLB.com. This story was not subject to the approval of Major League Baseball or its clubs.