Posey on a tear during Giants' stretch run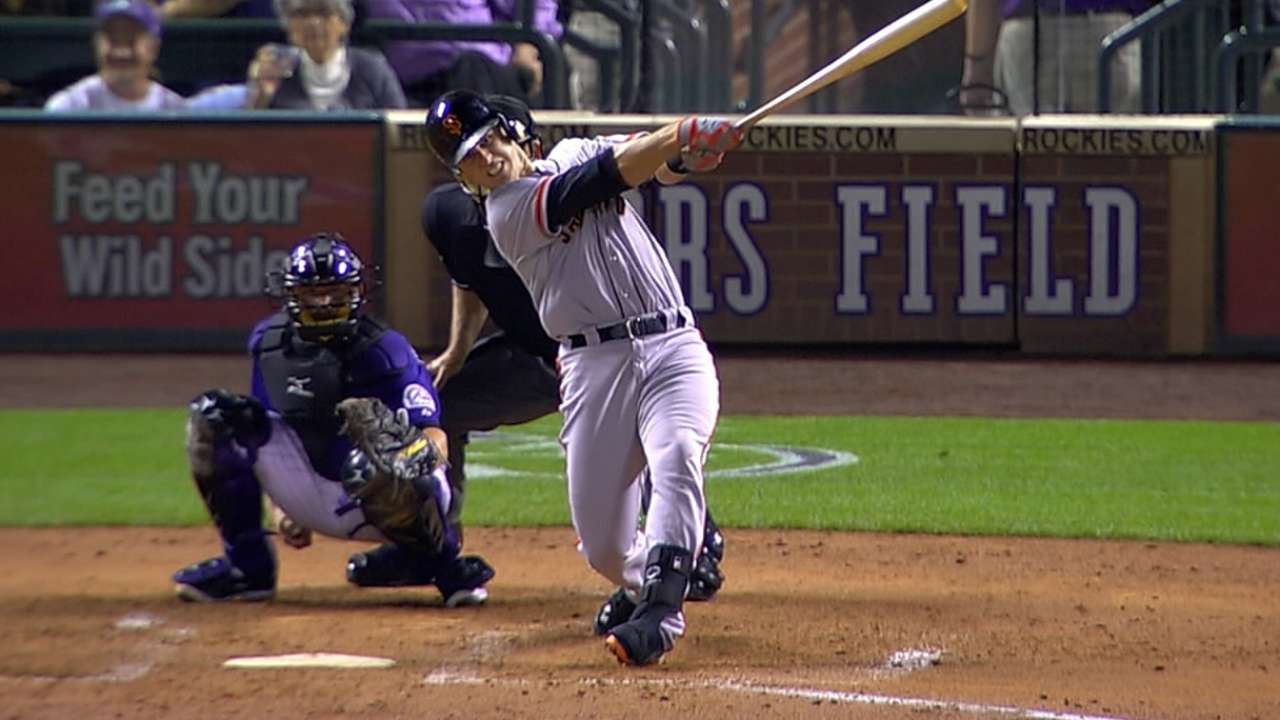 DETROIT -- Buster Posey is enjoying a much better start to the month of September than he had in August.
During one eight-game stretch early last month, Posey hit just .179. That seems like ages ago now, though, as he's looking as much like his 2012 National League MVP-winning self as he has perhaps all season.
"I think he was overthinking a little bit, trying to outguess the pitcher," his manager, Bruce Bochy, posited.
After going 3-for-3 with a homer on Saturday, Posey is batting .508 in his last 15 games with seven homers and 21 RBIs. Fourteen of his last 33 hits had gone for extra bases.
Bochy said there were no adjustments made by Posey to break out of the slump.
"It was a matter of time," Bochy said. "He hasn't changed anything. The talent has just surfaced again."
Matt Slovin is an associate reporter for MLB.com. This story was not subject to the approval of Major League Baseball or its clubs.