Sox lose challenge on play at plate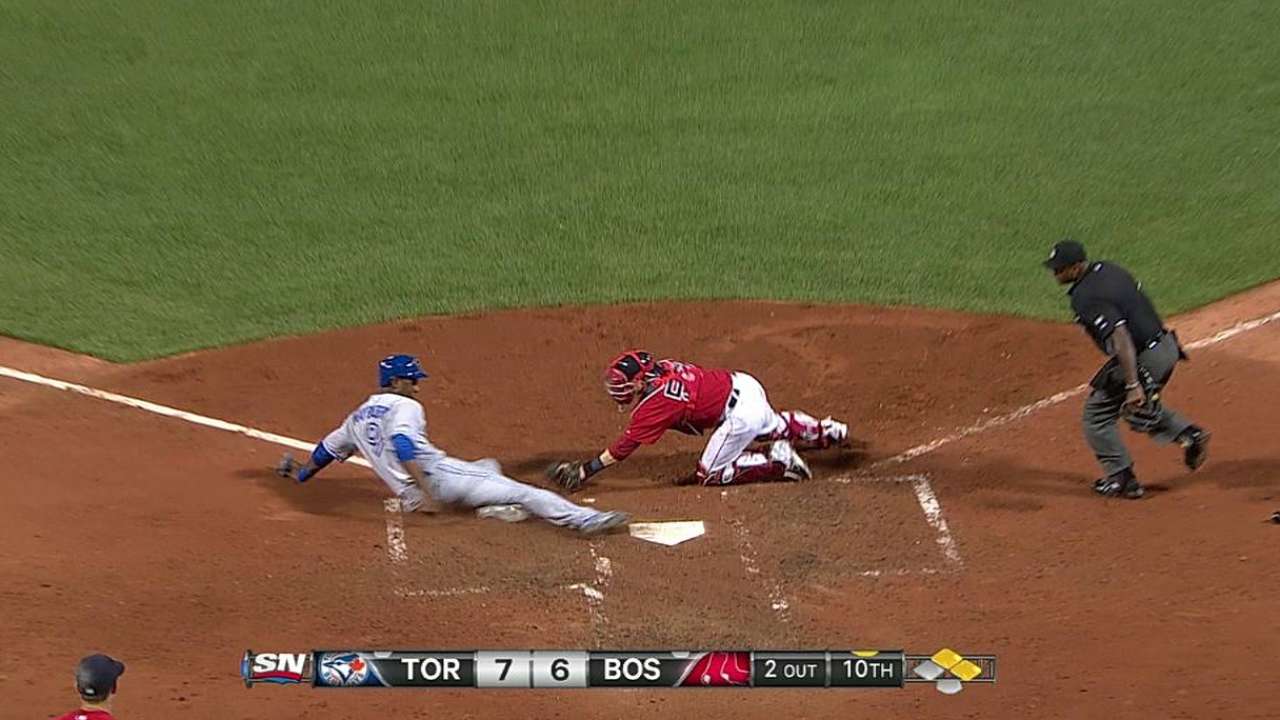 BOSTON --- Allen Craig caught a fly ball in the 10th inning Friday night that he thought ended the inning. He leaned over the short wall in right field at Fenway Park leisurely, then quickly turned when he realized he had only recorded the second out.
By the time Craig got the ball to the infield, the Blue Jays' John Mayberry Jr. was heading home. Mayberry beat the relay throw by just a hair as catcher Christian Vazquez came across his body to apply the tag. Red Sox manager John Farrell decided to use his challenge with his team trailing, 8-6. After a one-minute, 47-second review, umpires determined Mayberry was safe and the call stood.
Kevin Pillar grounded out to the end the inning and the Red Sox capped a three-run 10th with a Yoenis Cespedes RBI single to win, 9-8, and take the first of a three-game set.
The Red Sox are 18-14 on challenges, well above the league's average success rate of 46.8 percent entering Friday.
Steven Petrella is an associate reporter for MLB.com. This story was not subject to the approval of Major League Baseball or its clubs.