Blanco's 306-game errorless streak ends in Detroit
Giants left fielder misplays ball hit by Tigers' Holaday in the fifth inning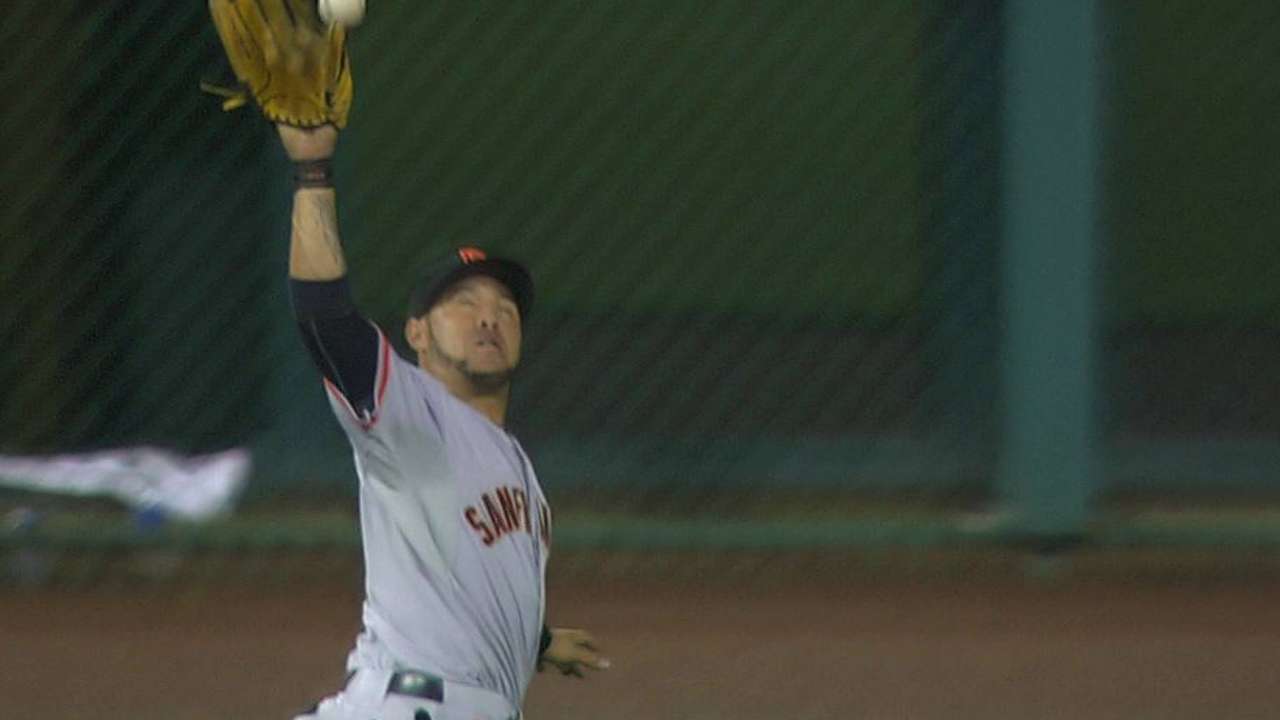 DETROIT -- One game after Giants left fielder Gregor Blanco was given a reprieve to keep his errorless streak alive, he lost it on a soggy Friday night at Comerica Park.
Blanco committed an error in the fifth inning of the Giants' series-opening win over the Tigers when a line drive by Bryan Holaday bounced off his glove.
The error comes after 306 consecutive games without one for Blanco. That was the longest active streak among outfielders. Blanco said he lost the ball in the stadium lights.
"I guess it wasn't meant to be," Blanco said. "I still take it. It's not easy to do. I'm really proud of myself to be able to accomplish that."
Blanco was originally charged with an error on a foul ball on Wednesday at Coors Field. The scoring decision was eventually changed.
Matt Slovin is an associate reporter for MLB.com. This story was not subject to the approval of Major League Baseball or its clubs.