Rox lose challenge as out call at third stands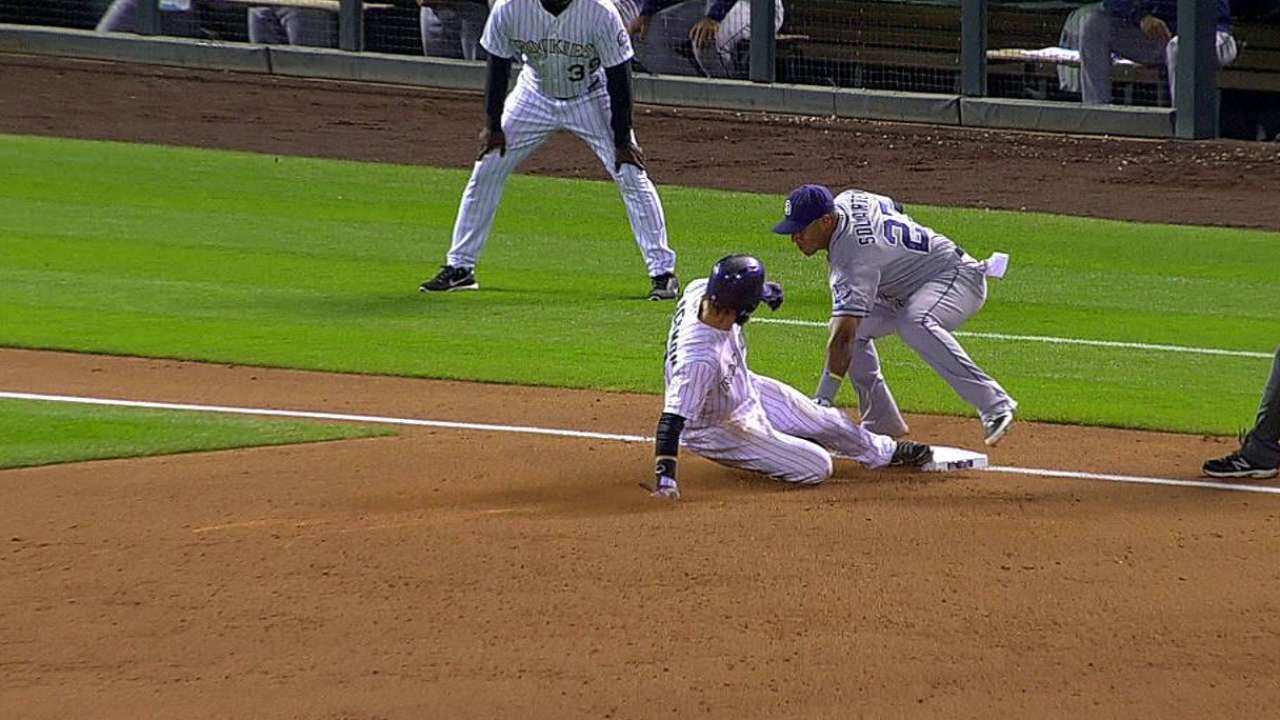 DENVER -- Charlie Blackmon is a greedy man.
Having just swiped his second base of the game when he stole second in the fifth, Blackmon didn't hesitate to try to take third in the very next at-bat. Only this time, Padres catcher Rene Rivera wasn't having it and Blackmon was thrown out.
In slow motion, the play appeared to be a lot closer than initially expected. But after a review in New York, the play was ruled as stands in the Rockies' 3-0 win at Coors Field.
Even with Blackmon's good jump, Rivera's throw appeared to get there in plenty of time for Yangervis Solarte to lay down a tag.
Seeing as that was the third out of the inning, manager Walt Weiss decided to take his chances with a challenge.
Before running into an out on the basepaths, Blackmon gave the Rockies a 2-0 lead with an RBI single to right.
Cody Ulm is an associate reporter for MLB.com. This story was not subject to the approval of Major League Baseball or its clubs.