Crew-chief challenge goes against Nats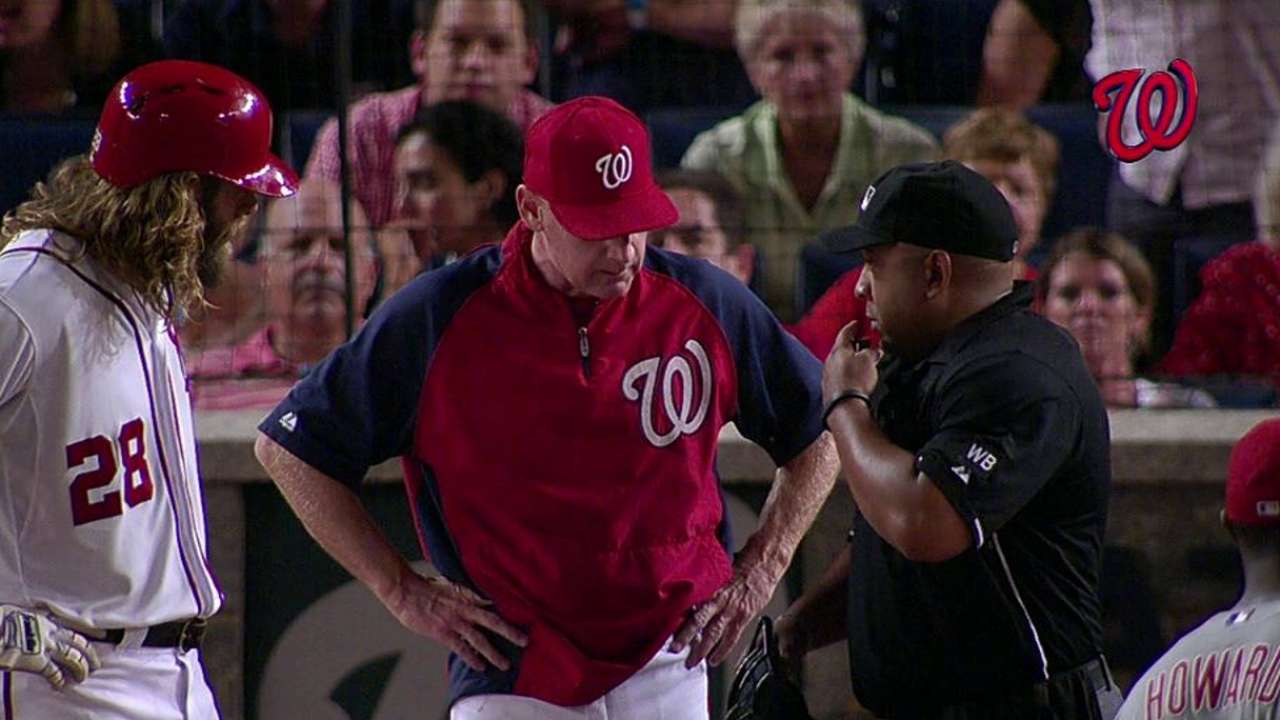 WASHINGTON -- A crew-chief challenge went against the Nationals and manager Matt Williams on a play at the plate in the bottom of the seventh inning.
The Nats had already scored twice in the inning and Jayson Werth was at third with one out. Bryce Harper then lined a shot to left fielder Domonic Brown. Werth tried to score from third, but Brown nailed him at the plate.
The umpires initiated a crew-chief review to determine a possible violation of Rule 7.13 if Phillies catcher Carlos Ruiz blocked the pathway of Werth. After the review, the call was confirmed, the double play was completed and the inning ended.
Jeff Seidel is a contributor to MLB.com. This story was not subject to the approval of Major League Baseball or its clubs.