Bogar loses first challenge as Rangers' new manager
Mariners win challenge to end third inning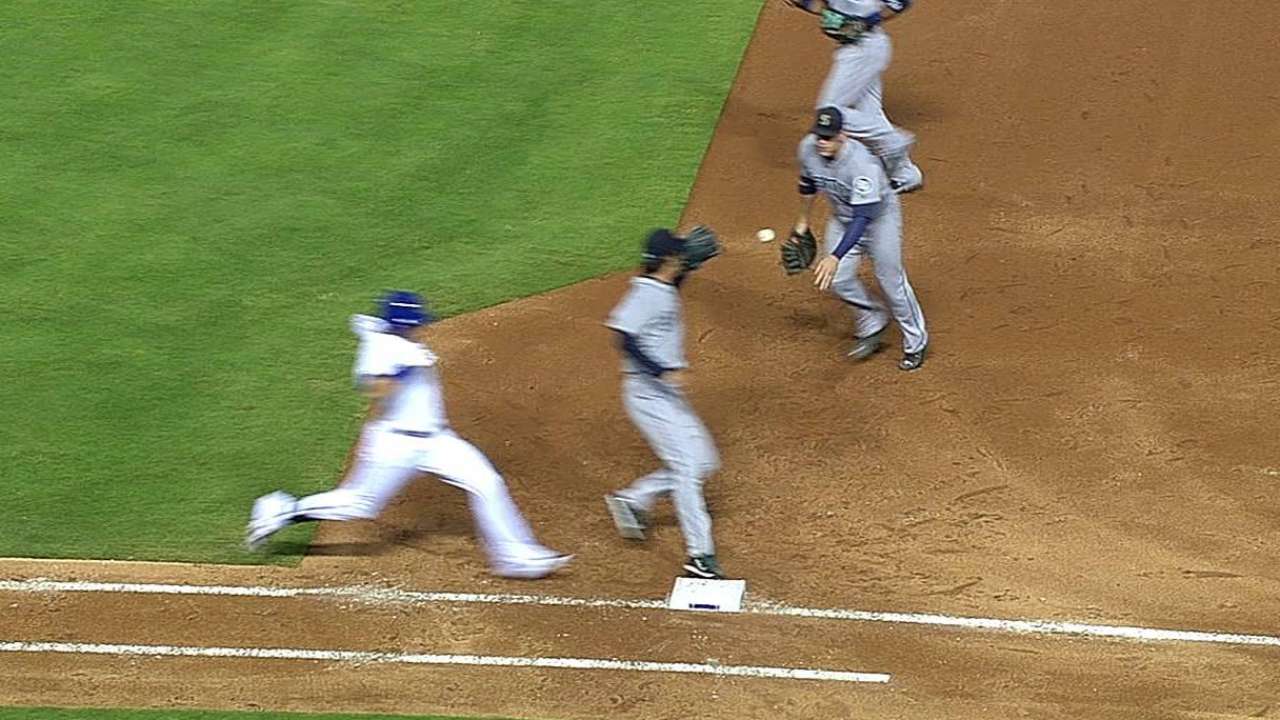 ARLINGTON -- Tim Bogar has lost his first challenge as the Rangers' new manager.
Bogar issued the challenge in the eighth inning on Friday. The Rangers had runners on first and second with one out when Michael Choice hit into an inning-ending double play. Bogar thought Choice had the relay beaten and issued a challenge but the call was upheld.
The Mariners won a replay challenge to end the bottom of the third inning Friday night against the Rangers when manager Lloyd McClendon challenged a play at first base.
Leonys Martin grounded to first, where Mariners first baseman Logan Morrison fielded the ball and threw to pitcher Hisashi Iwakuma, who tagged the bag as Martin crossed. First-base umpire Larry Vanover ruled Martin safe, but after a 1 minute, 55 second review, the call was overturned for the third out of the inning.
McClendon is now 19-for-36 (.528) in manager's challenges this season.
Dave Sessions is a contributor to MLB.com. This story was not subject to the approval of Major League Baseball or its clubs.