Brewers wear patch to honor Seid's memory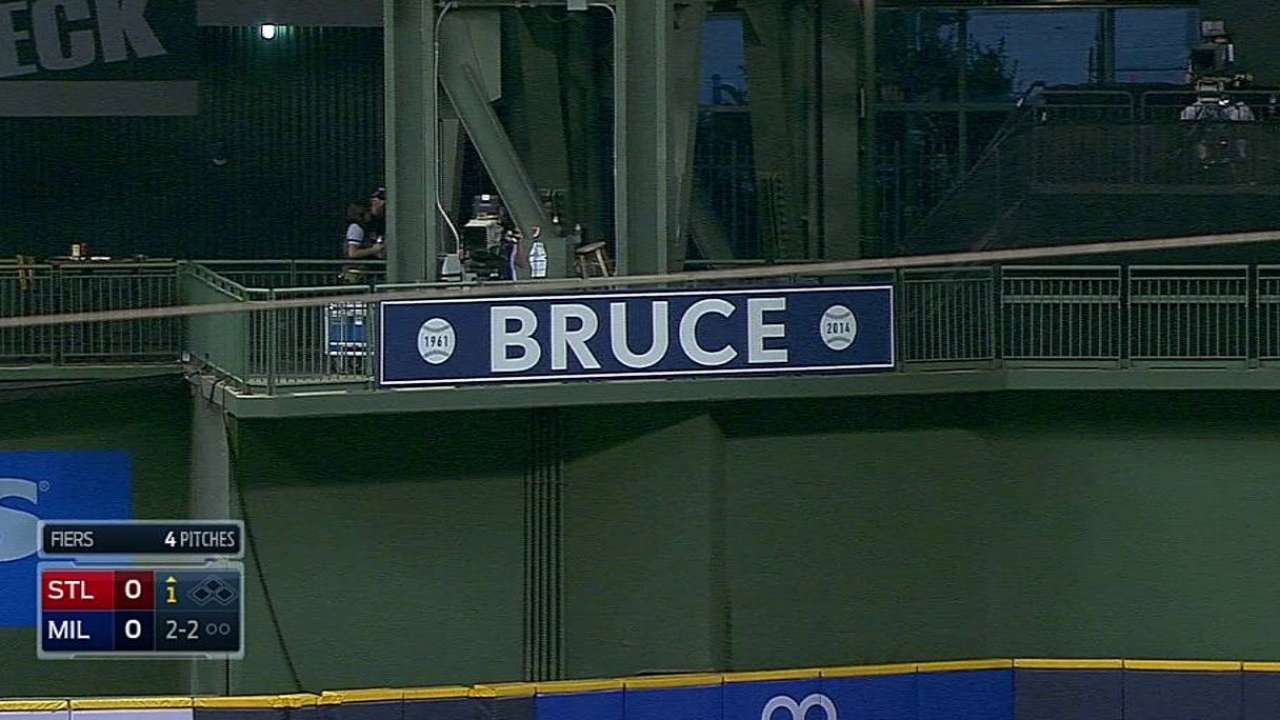 MILWAUKEE -- It was most fitting that on a night the Brewers debuted uniform patches to honor their late scouting director, three of his First-Year Player Draft picks delivered the season's most critical victory.
Scooter Gennett and Khris Davis accounted for five RBIs and Mike Fiers pitched 6 2/3 quality innings for a 6-2 win over the Cardinals that snapped a nine-game losing streak, three days after Brewers amateur scouting boss Bruce Seid passed away unexpectedly while visiting family in Las Vegas.
Seid was a 17-year veteran of the Brewers' front office who had occupied the top amateur scouting post since 2009, the year the team selected Davis in the seventh round, Gennett in the 16th and Fiers in the 22nd.
"I think if we can play for him and honor him with some wins, that's the least we could do," Gennett said. "It's nice to do that tonight."
Beginning Friday and through the end of the season, the Brewers will wear "BRUCE" patches on the right sleeves of their uniforms. The team hung a similar banner honoring Seid above the left-center-field wall at Miller Park.
"I'm very proud of his compliments as a scout, and I'll always remember what a winner and a positive person he was," Davis said. "I saw the patch and, you know what, I'm more than proud to wear it."
Adam McCalvy is a reporter for MLB.com. Read his blog, Brew Beat, and follow him on Twitter at @AdamMcCalvy. This story was not subject to the approval of Major League Baseball or its clubs.