Crisp back atop A's lineup from neck strain
Center fielder missed five games after crashing into wall at Angel Stadium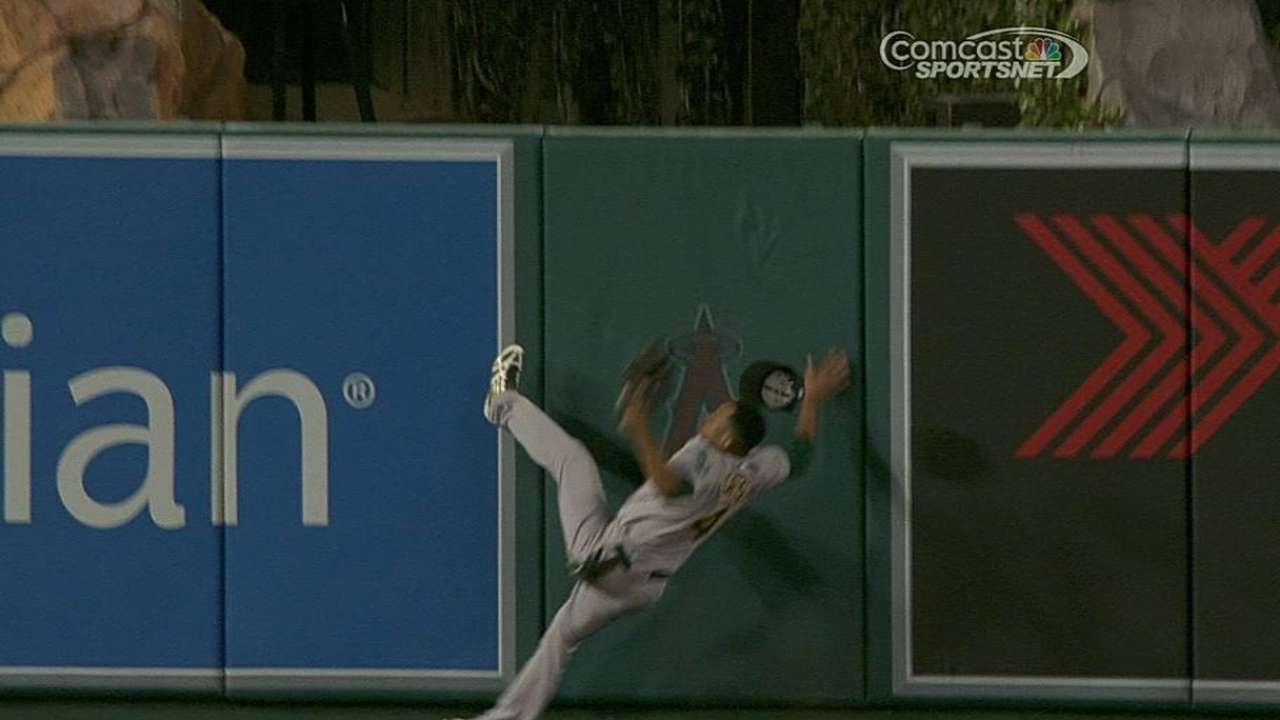 OAKLAND -- A week after aggravating a lingering neck issue on a tremendous attempt to rob a home run in Anaheim, outfielder Coco Crisp returned to the A's lineup for Friday's series opener with the Astros.
"He hasn't been 100 percent since he's had these issues, and it's something that we have to deal with, something we have to monitor," said manager Bob Melvin, "but he's good enough to be in the lineup."
Crisp missed all five of the A's games since the injury, and the club lost all but one of those without its leadoff man. He's hitting just .172 since the All-Star break, bringing his season average down to .254, but he's still managed a .346 on-base percentage.
His return to the top of the lineup is all the more significant for an A's club that's getting on base at a .301 rate since the beginning of August.
Jane Lee is a reporter for MLB.com. This story was not subject to the approval of Major League Baseball or its clubs.