Reliable bullpen continues to hold up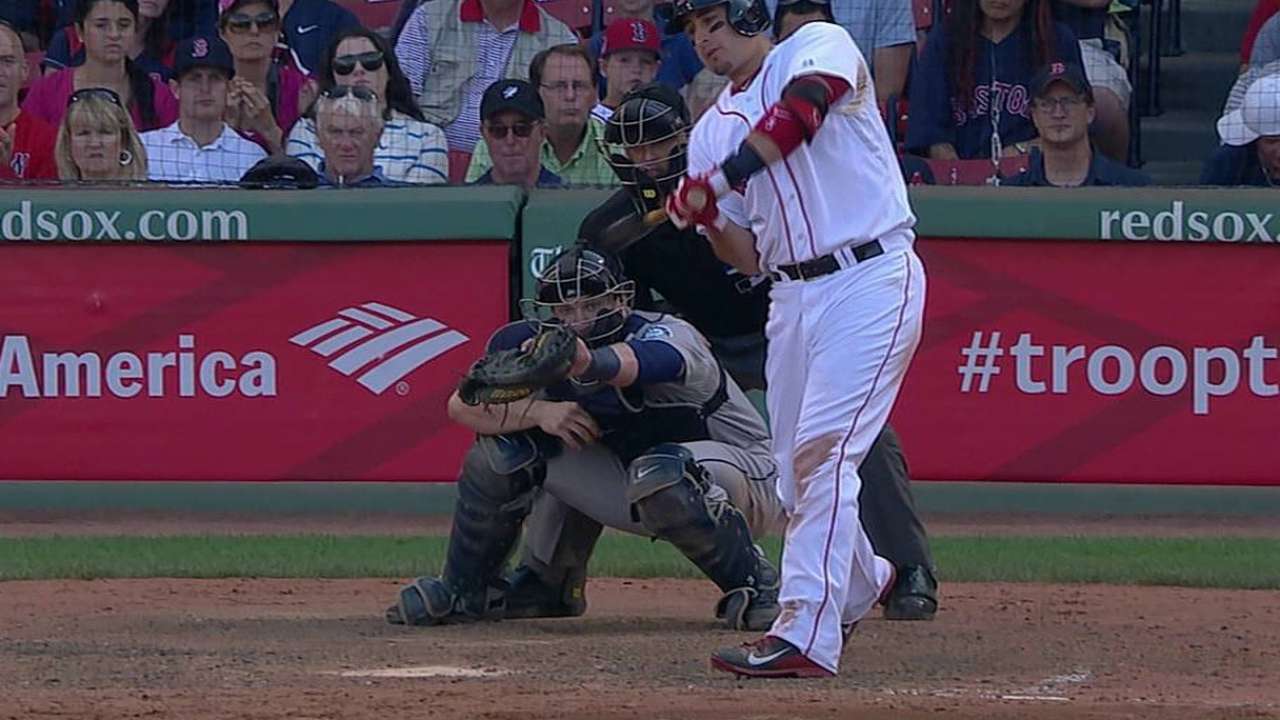 ARLINGTON -- The Mariners continue to have the most effective bullpen in the American League, with a 2.42 ERA -- nearly half a run better than second-place Oakland.
On Thursday, relievers Dominic Leone, Brandon Maurer, Tom Wilhelmsen and Danny Farquhar each pitched an inning in the Mariners' victory over the Rangers, only allowing a solo home run with the score well in hand.
"We're extremely versatile," Wilhelmsen said of the bullpen. "We have a couple guys that can go multiple innings, a couple guys that can do matchups and a couple guys pretty much for anything.
"If we're in a sticky situation and what we really need is a strikeout, then we have a guy for that. If we need somebody to eat up innings, we have a guy for that. And if something happens between our setup guy and closer, if he's pitched a number of days and needs a day off, I don't think anyone's worried that the other guys won't be able to get it done."
The Mariners have five relievers with sub-3.00 ERAs and more than 40 appearances: Wilhelmsen (1.99 ERA, 49 games), lefty Joe Beimel (1.99 ERA, 48 games), Yoervis Medina (2.27 ERA, 56 games), Leone (2.30 ERA, 49 games), Farquhar (2.54, 56 games) and of course, closer Fernando Rodney (2.51 ERA, 60 games, 41 saves).
The multitude of reliable arms in the bullpen makes manager Lloyd McClendon eager to go to the bullpen when necessary.
"I wish the starter could get a win after four innings," McClendon joked. "Really, they've been that good. … I'll say this, I'm in a hurry to get to them because they are that good and they match up well. You can mix and match and get the matchups that you want, particularly with a 12-man bullpen."
Dave Sessions is a contributor to MLB.com. This story was not subject to the approval of Major League Baseball or its clubs.