Kobernus recalled to add bench depth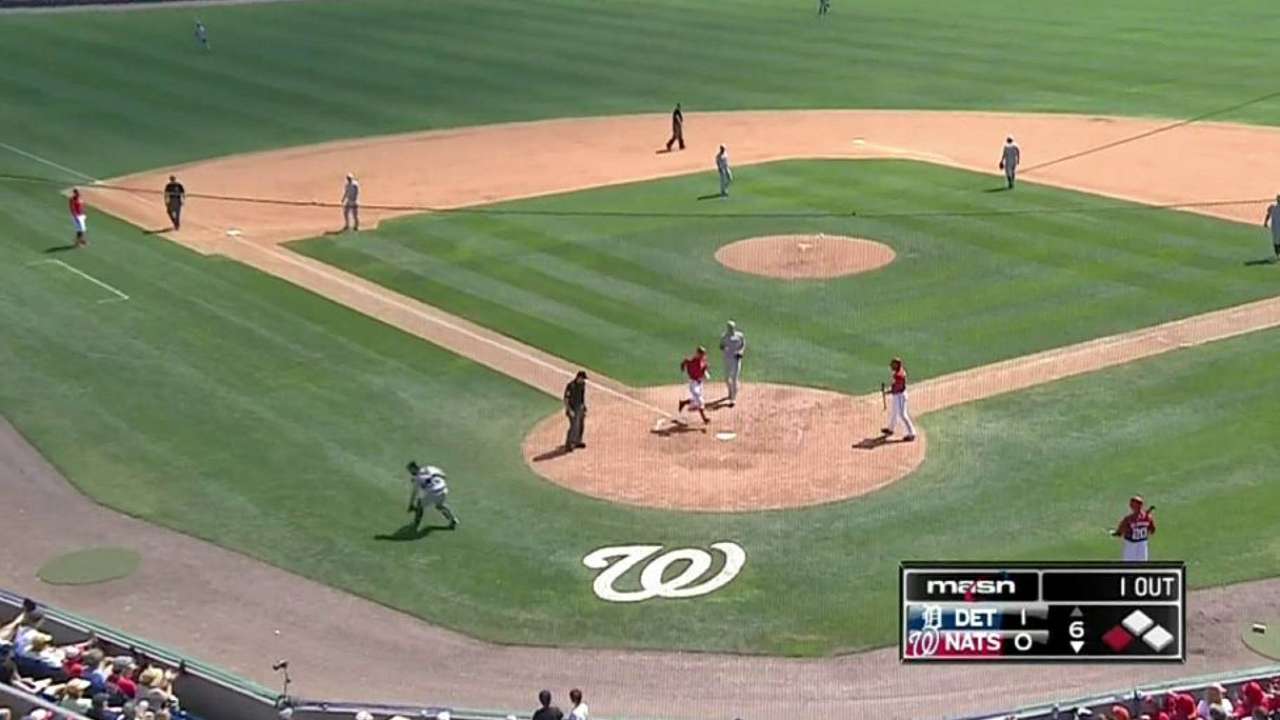 WASHINGTON -- The Nationals recalled Jeff Kobernus from Triple-A Syracuse on Friday to give them some extra depth on the bench in the final three weeks of this season.
Kobernus played in 24 games with the Nationals last year with a .167 average. He homered once and stole three bases. Plus, he can play the infield and outfield, something manager Matt Williams talked about before Friday's game with the Phillies.
"Just an all-around player [who] plays left, plays second and gives us great speed late in the game," Williams said. "It was just time to bring him."
Kobernus battled through some injuries this season, fracturing his left hand in early April. He made it back to Syracuse on June 25 and posted a .257 average plus a .338 on-base percentage in 59 games at the Triple-A level.
In addition, he stole 15 bases with Syracuse. His abilities to help in different ways give the Nationals more depth. They were caught in a tough situation with Adam LaRoche's injuries/illness when their game with the Dodgers on Wednesday went 14 innings.
LaRoche didn't even enter that game until the ninth when Williams put him in as a pinch-hitter but finished with five RBIs. Williams said they were going through all kinds of "contingency plans" if the game kept going and LaRoche couldn't due to feeling weak and/or dizzy. They had just one player left on the bench -- Wilson Ramos. But they got through it using LaRoche.
"We never want to get into a situation like we were in the other day and having to use everybody on the bench," Williams said. "In case we do, then we've got another guy that can do multiple things for us."
Jeff Seidel is a contributor to MLB.com. This story was not subject to the approval of Major League Baseball or its clubs.