Top NL ROY candidates DeGrom, Hamilton in Cincy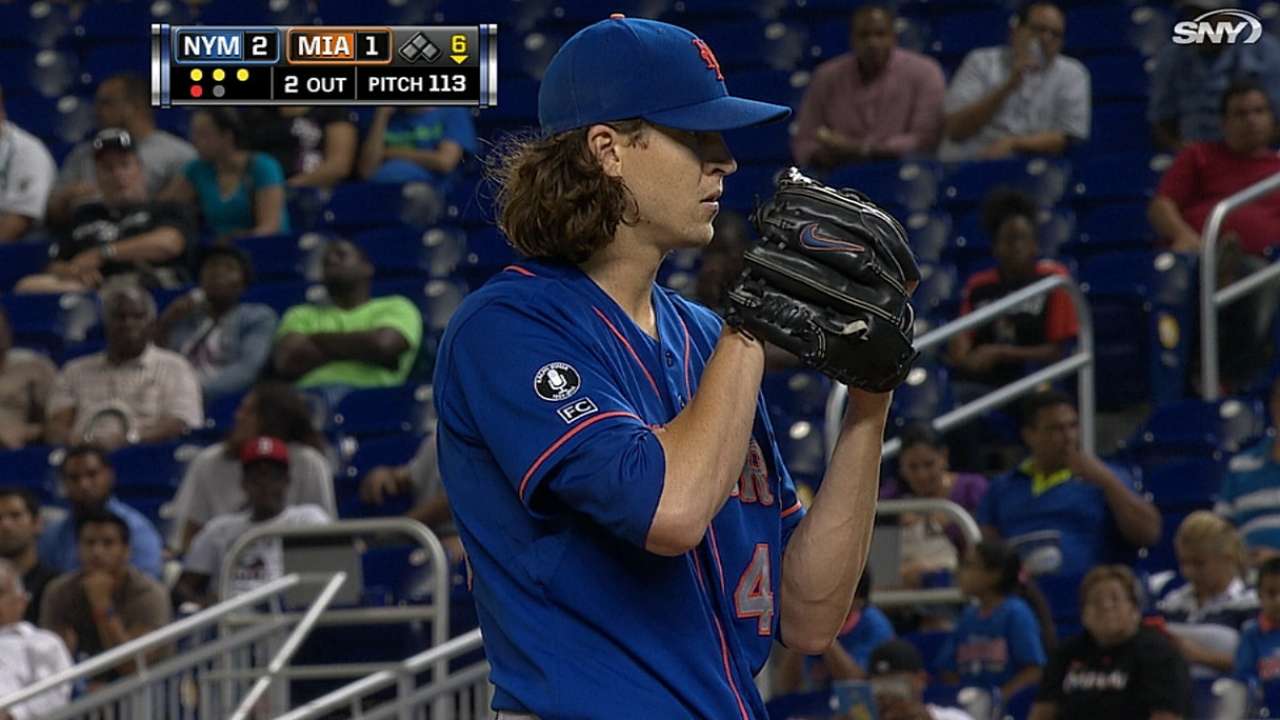 CINCINNATI -- Reds center fielder Billy Hamilton entered Friday's series opener with the Mets leading all National League rookies in RBIs, multi-hit games, runs, hits, total bases, doubles, stolen bases and extra-base hits. He also ranked second in the Majors in steals and tied for third in outfield assists.
While Hamilton has been considered for much of the season the most viable NL Rookie of the Year candidate, Mets starter Jacob deGrom has enhanced his candidacy quite a bit recently.
The right-hander is 4-1 with a 2.36 ERA in seven second half starts, and over his last two outings, deGrom has allowed just one earned run in 13 innings pitched (0.69 ERA). For the season, he is 7-6 with a 2.87 ERA.
"Billy's had a tremendous year," Mets manager Terry Collins said on Friday. "He came with high credentials and has certainly lived up to pretty much everything everybody's talked about him. I think we're just extremely proud and happy with the way Jake's gone about his job, and certainly no matter what happens when those ballots are cast, he's certainly had an outstanding year for a guy who was off the radar.
"Billy Hamilton wasn't off anybody's radar; he was a guy that we expected, and he's come up and done all those things. But we like our guy a lot."
Manny Randhawa is an associate reporter for MLB.com. This story was not subject to the approval of Major League Baseball or its clubs.