Span collects 1,000th career hit in first at-bat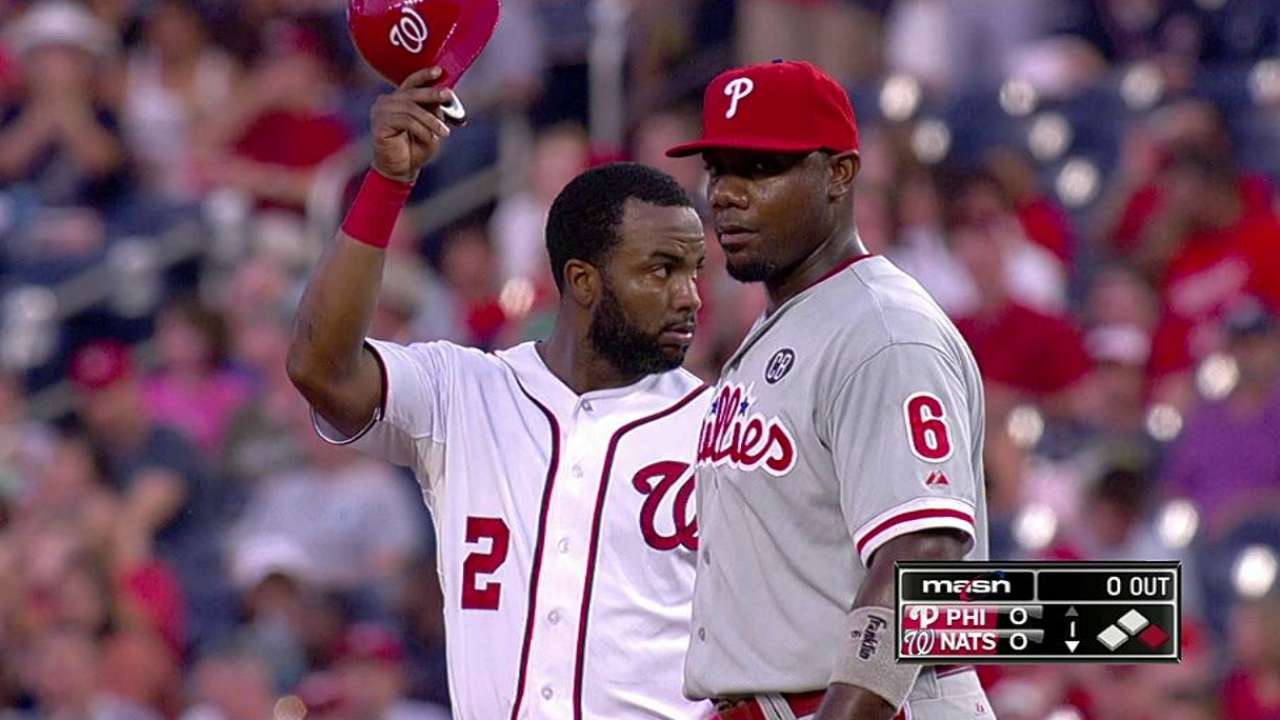 WASHINGTON -- Denard Span made a bit of history when he led off the bottom of the first inning with a single Friday night.
That hit was the 1,000th of Span's career. The Nationals center fielder lined a 1-1 pitch from Phillies starter Jerome Williams into right for the single, and then banged his hands together in a bit of a celebration after rounding first.
The Phillies then threw the ball back in for the Nats to give to Span. After the single, Span moved to second on an Anthony Rendon single but was thrown out trying to steal third. Washington took a 2-0 lead moments later on Adam LaRoche's two-run homer to right field.
Span moved his average up to .299 with that hit. He entered this game ranking first in the National League in multi-hit games (52) and second in hits (160).
Jeff Seidel is a contributor to MLB.com. This story was not subject to the approval of Major League Baseball or its clubs.