Pearce on the brink of return to O's lineup
After nearly a week off, slugger 'passed the last test'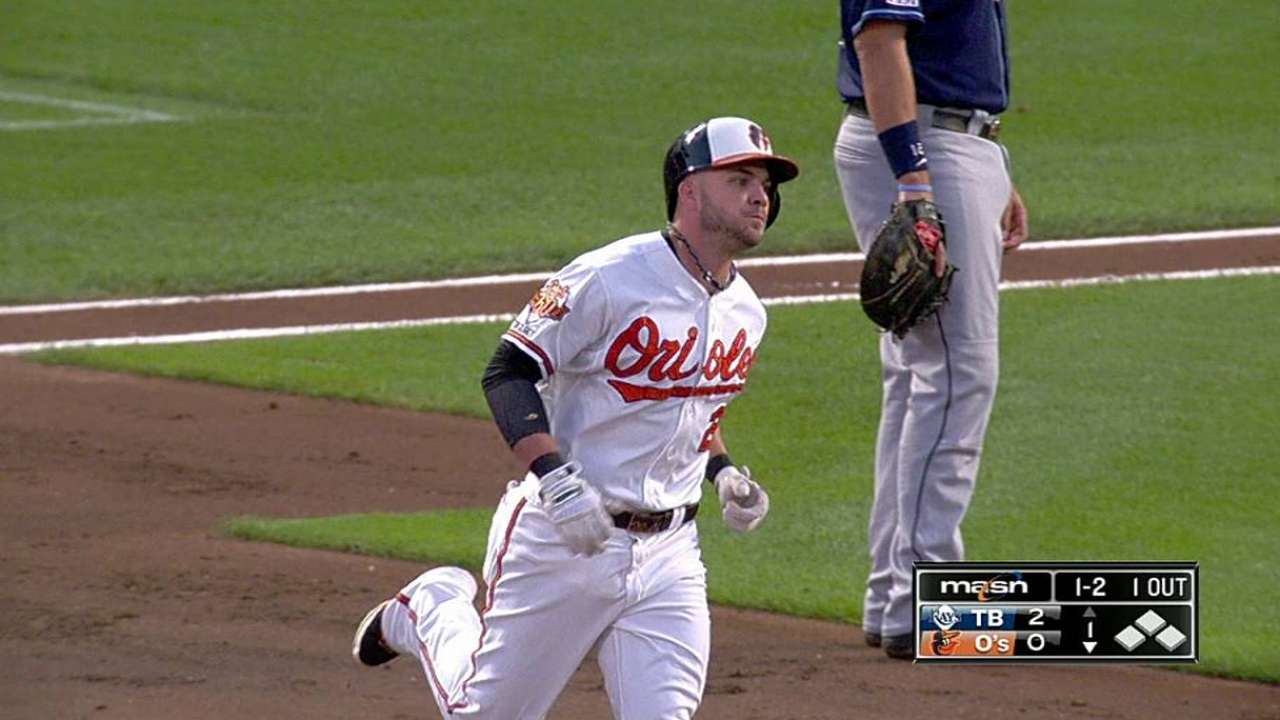 ST. PETERSBURG -- First baseman/outfielder Steve Pearce, who has not played since Aug. 29 because of a strained right abdominal muscle, will likely be back in the Orioles' starting lineup on Saturday.
Pearce took early batting practice Friday, belting several balls into the empty seats at Tropicana Field, then ran sprints in the outfield under the watchful eye of head athletic trainer Richie Bancells. Pearce said "everything is good."
"There's no point rushing it," Pearce said. "I'll see how I feel tomorrow, but if I feel good, I'd like to play."
Manager Buck Showalter agreed with Pearce's assessment.
"Stevie did well. He passed the last test, so to speak," Showalter said. "He's done everything he could. He's available tonight, and he'll probably be in the starting lineup Saturday."
Pearce is eager to get back, and the O's are eager to have him. Entering the series, Pearce was a career .329 hitter against Tampa Bay with five doubles, six home runs and 12 RBIs in 24 games.
At Tropicana Field, Pearce has hit .382 with three doubles, three homers and six RBIs in 11 games.
"I like hitting here. It's fun," said Pearce, a native of nearby Lakeland, Fla. "I've got a bunch of family here, so I want to play for them. But the most important part is my health, so I want to take care of that before anything else."
Jim Hawkins is a contributor to MLB.com. This story was not subject to the approval of Major League Baseball or its clubs.