Zimmerman not ready for baseball activities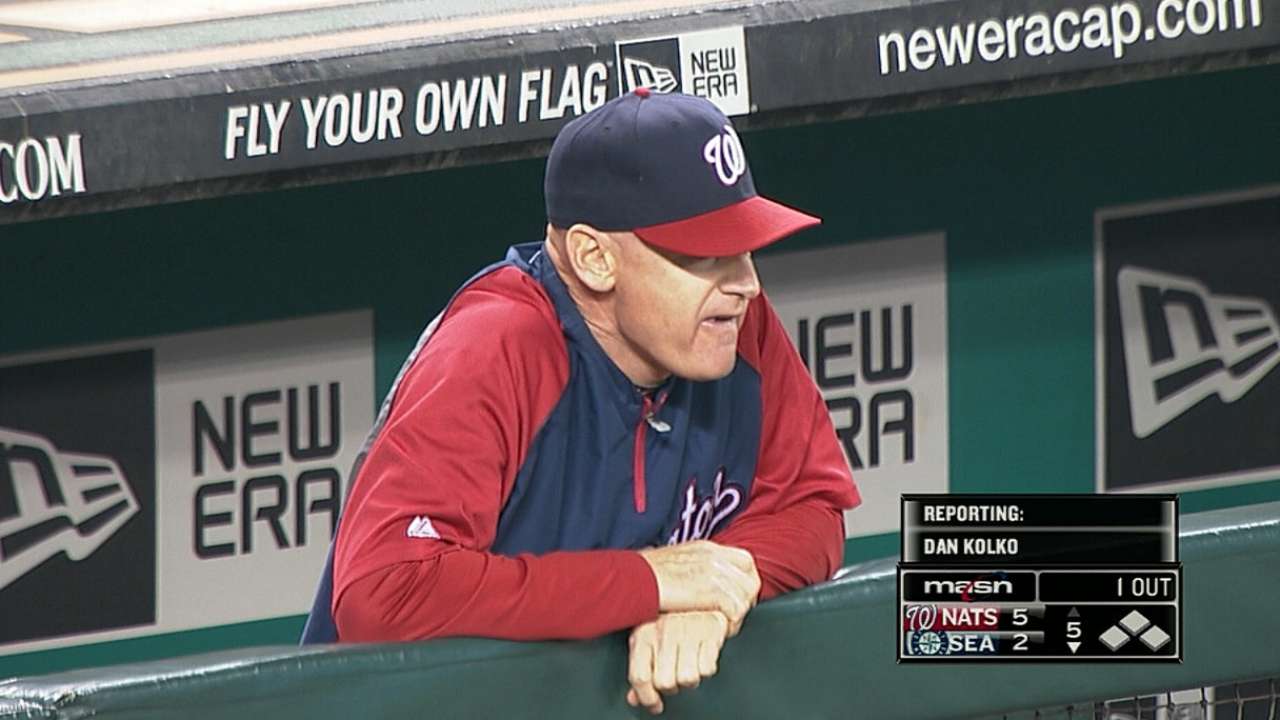 WASHINGTON -- Ryan Zimmerman is making progress in rehabbing from the Grade 3 right hamstring strain that's kept him on the disabled list since July 23, but Nationals manager Matt Williams said Zimmerman's not participating in baseball activities yet.
Williams said Friday that Zimmerman is running faster and harder, and the skipper likes to see that, but the team still doesn't know when he could return to baseball work.
"He's increasing his strength and his ability to let it go a little bit," Williams said. "He's still a ways away but those are positive signs. [I'm] not sure how close he is to baseball activities."
Williams said that Zimmerman's got to be careful with his rehab, having hurdles to clear with things like running and agility drills before he can be ready to do baseball stuff.
"If he sidesteps one of them and gets hurt again, we're definitely going to lose him," Williams said. "We have to make sure that he accomplishes all the goals in front of him first and then we'll get to baseball stuff."
At this point, Zimmerman has played catch but has yet to swing a bat.
Worth noting
• Coming into Friday's game, the Nationals were 66-8 when scoring at least four runs in a contest -- and 13-51 when posting three runs or fewer.
• Adam LaRoche, who drove in five runs to spark Wednesday's 14-inning win in Los Angeles despite battling problems with his back, elbow and the flu, is one of only three active players to hit at least 25 homers with four teams. Adrian Beltre and Alfonso Soriano are the others.
Jeff Seidel is a contributor to MLB.com. This story was not subject to the approval of Major League Baseball or its clubs.