Decision on Votto's next step coming soon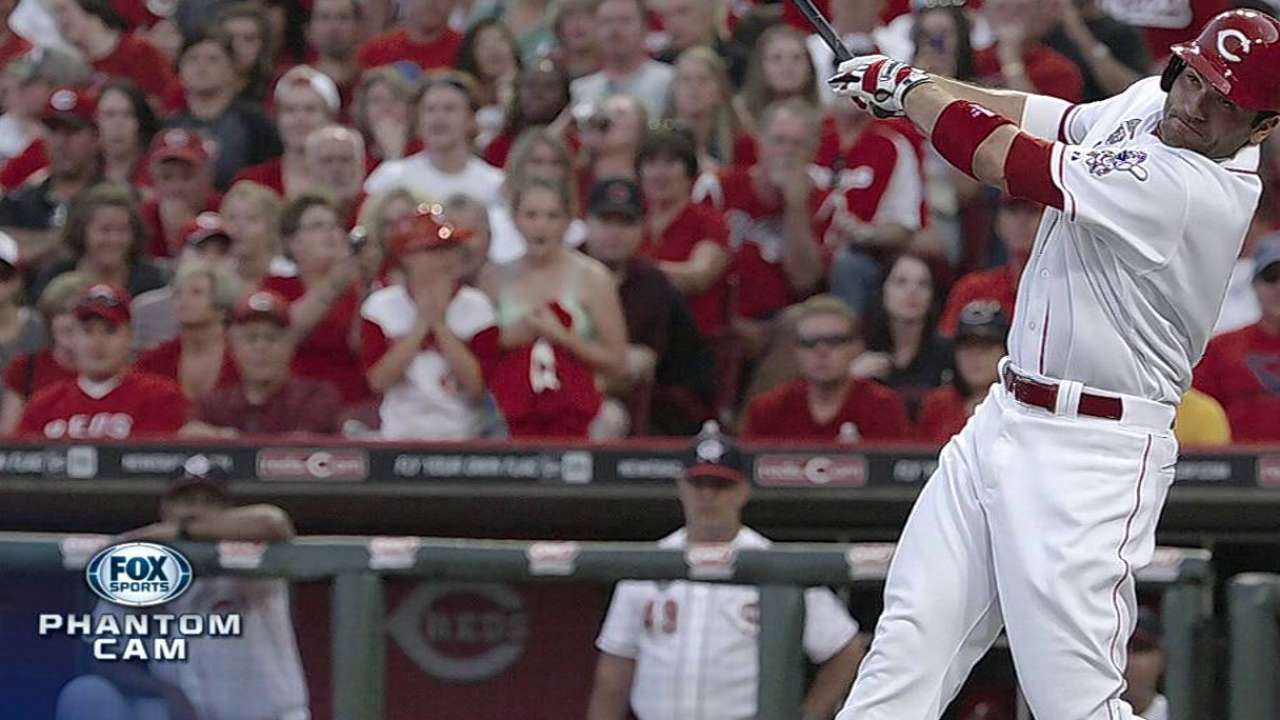 CINCINNATI -- The Reds' medical staff, injured first baseman Joey Votto and manager Bryan Price were expected to meet Friday to determine what the next step is in Votto's rehab program.
Votto, who is on the 60-day disabled list with a distal strain of his left quadriceps, has not made significant progress since the Reds went on a week-long road trip. Although he became eligible for activation on Thursday, it did not seem imminent.
"He's feeling better doing some things but not great, no," Reds head trainer Paul Lessard said.
With the Reds out of contention for a playoff spot, Lessard deferred when asked if there was a cutoff date to attempting to bring Votto back.
"That may be more of a baseball decision than an injury decision," Lessard said. "I'll let those guys answer that."
A somewhat recent attempt to take ground balls for the first time produced a setback when Votto felt discomfort.
"My understanding is there haven't been any [more] ground balls," Price said mid-Friday afternoon. "The baseball activity has been limited to swinging the bat and playing catch. He hasn't been doing a great deal beyond that as far as baseball activity from my understanding."
Mark Sheldon is a reporter for MLB.com. Read his blog, Mark My Word, and follow him on Twitter @m_sheldon. This story was not subject to the approval of Major League Baseball or its clubs.