Avila out until concussion symptoms are gone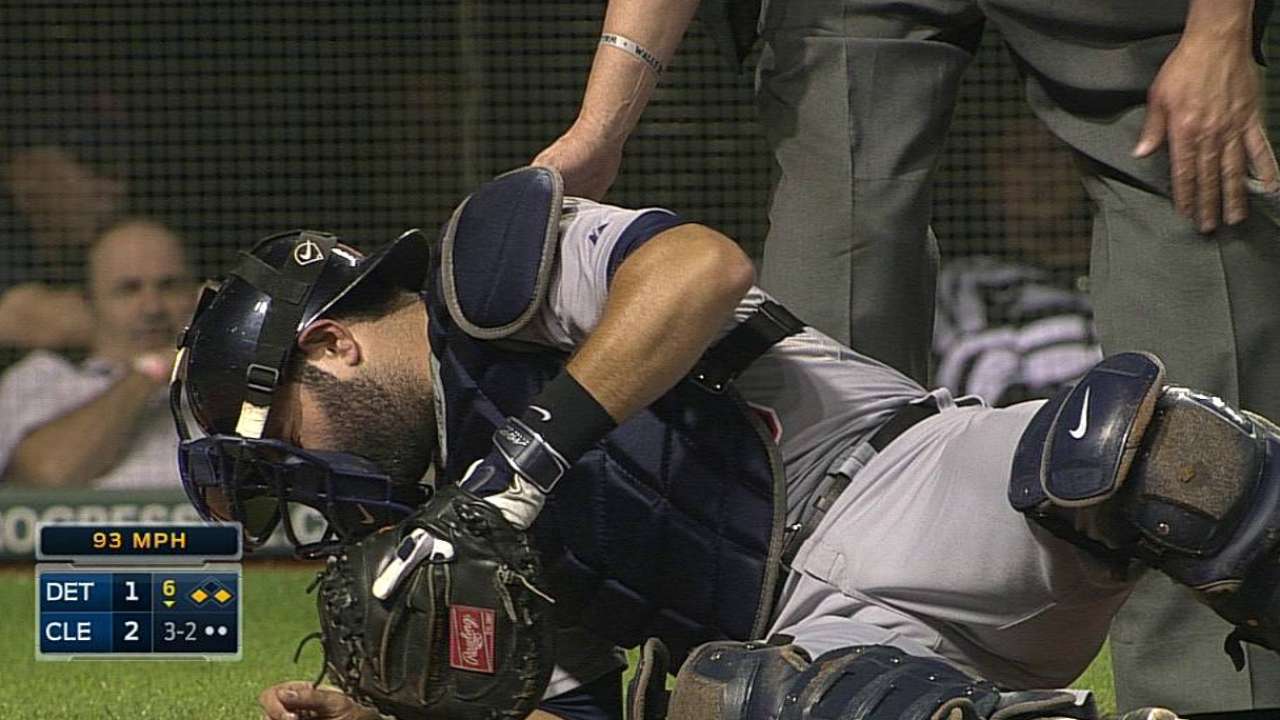 DETROIT -- Tigers catcher Alex Avila missed his third consecutive game Friday night, and he'll remain out until manager Brad Ausmus sees clear evidence that his concussion symptoms are behind him.
"We want to have a day when he's completely symptom-free," Ausmus said Friday of Avila, who left Tuesday's game at Cleveland after taking a foul ball off his mask. "Yesterday, when he started getting active, he had a minor headache. It might be unrelated, but it's better to be safe than sorry."
Avila saw a team doctor Friday afternoon upon the Tigers' return home. Results were not immediately available.
During any other time of the year, the seven-day concussion disabled list would probably be involved in the discussion. With expanded September rosters, the concussion DL is moot.
With Avila out again, Bryan Holaday made his third straight start Friday over September callup James McCann. Ausmus reiterated what he said in Cleveland a couple days ago, that McCann's lack of work with most of the Tigers' pitching staff outside of Spring Training -- and his relatively little knowledge on Major League hitters -- makes him an unlikely option as a starter.
"Triple-A to the big leagues is a big jump," Ausmus said, "and it's a bigger job when you're talking about handling a pitching staff."
If Avila is out an extended amount of time, that may change. At the very least, Ausmus said McCann would likely get a start or two to avoid wearing down Holaday.
Jason Beck is a reporter for MLB.com. Read Beck's Blog and follow him on Twitter @beckjason. This story was not subject to the approval of Major League Baseball or its clubs.