Hollands will avoid surgery, but to miss rest of season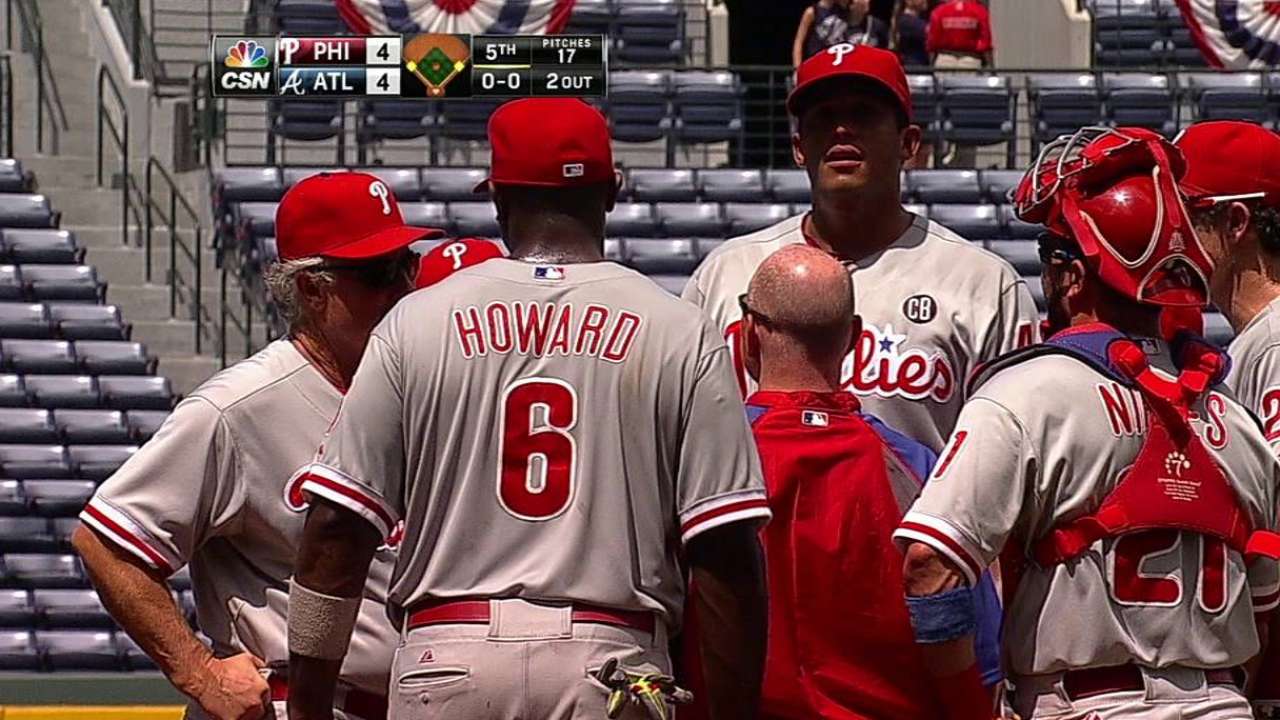 WASHINGTON -- Mario Hollands will avoid surgery on his left elbow. The Phillies left-hander will also miss the rest of the season after experiencing soreness in Wednesday's 7-4 loss to the Braves.
Hollands was placed on the 60-day DL with a Grade 2 flexor strain, the team announced on Friday, before opening a three-game series against the Washington Nationals.
The Phillies selected the contract of right-hander Sean O'Sullivan from Triple-A Lehigh Valley to take Hollands' roster spot. O'Sullivan will be available for Saturday's game.
"He's on six weeks' rest at least from baseball," Phillies manager Ryne Sandberg said of Hollands. "It's basically a rest program. So that's good news."
The rookie took no issue with the diagnosis.
"I couldn't imagine throwing a baseball right now," Hollands said. "I'm not even going to pick a ball up for four weeks, maybe four to six weeks. I'll start rehabbing slowly the next week or so."
In 50 appearances this season -- all out of the bullpen -- Hollands went 2-2 with a 4.40 ERA after making the club out of Spring Training.
"I think overall he was a pleasant surprise," Sandberg said. "He really came a long way. When he had his good fastball of 92-94 [mph], and throwing his breaking pitch in the strike zone, he was very effective. I think all in all, it was an experience year for him, and I thought that he did a nice job overall. And he really came a long way."
O'Sullivan went 0-1 with a 6.94 ERA in two games with the Phillies earlier this season.
Benjamin Standig is a contributor to MLB.com. This story was not subject to the approval of Major League Baseball or its clubs.