Hasler high on Rodon's long-term potential in Majors
Quality of pitches, competitiveness part of left-hander's total package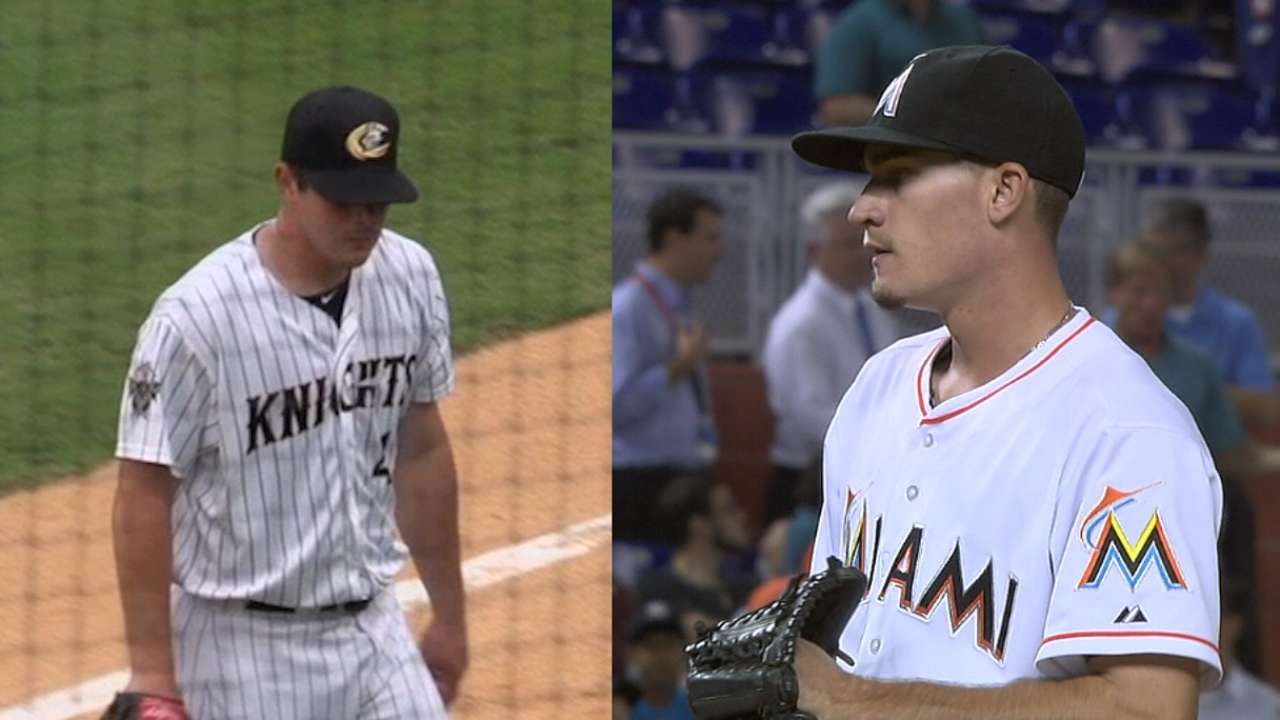 CLEVELAND -- Pitching coordinator Curt Hasler understands that he won't be making the decision on whether Carlos Rodon is ready to break camp with the White Sox out of Spring Training in 2015. That final call will be made by the front office and coaches, with general manager Rick Hahn, manager Robin Ventura and pitching coach Don Cooper having significant voices.
But when the White Sox top pick in the 2014 First-Year Player Draft and No. 3 overall pick arrives in the big leagues, Hasler knows the southpaw has what it takes to succeed.
"That's not my call. But he has all the stuff that warrants him being able to pitch in the big leagues for a long time," said Hasler, who has joined the White Sox for a brief time before going to Arizona for instructional league action. "He has a plus slider, plus fastball, good life, good late life. Competitive, plus changeup. So he's got all the makings, absolutely."
Hasler had nothing but high praise for Rodon, who moved from the Arizona Rookie League to the Carolina League to the International League in less than two months after agreeing to terms with the White Sox on July 11. Rodon, 21, posted a 2.92 ERA over nine games, of which six were starts, covering 24 2/3 innings. He fanned 38, walked 13 and did not allow a home run.
There was a rust factor involved at first for Rodon, who hadn't pitched since May 16 during his last start for N.C. State. That rust disappeared quickly and his superb raw stuff and impressive mound presence took over.
"What you would expect out of a kid coming from a major Division I program. He's really confident," Hasler said. "He's really competitive.
"So competitive that he really wasn't happy with giving up a hit or a run in Rookie ball or A ball. I understand he was a little rusty, but he wasn't happy with that. He wanted to succeed just like everybody else. He's extremely competitive and a great kid. A really good kid.
"Does he have some things to work on? Sure," Hasler said. "Command of all of his pitches, things like that. He understands it. He knows it. The plus slider is well advertised, but everything else around it is pretty darn good as well."
Scott Merkin is a reporter for MLB.com. Read his blog, Merk's Works, and follow him on Twitter @scottmerkin. This story was not subject to the approval of Major League Baseball or its clubs.