In return, Pedroia hits key sac fly
Boston second baseman back from concussion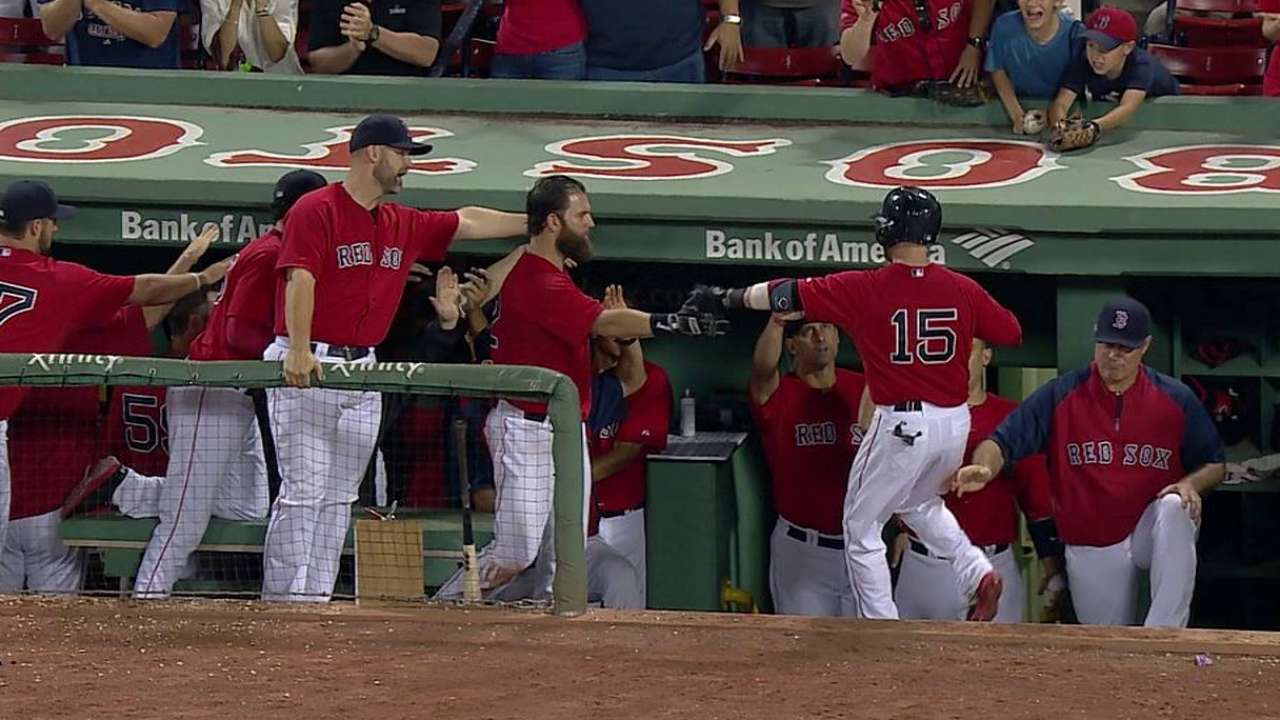 BOSTON --- Second baseman Dustin Pedroia went 2-for-5 with a run scored and an RBI in his return to the Red Sox lineup in Friday night's 9-8, 10-inning win over the Blue Jays. He missed almost a week with a concussion.
Pedroia's 10th-inning sacrifice fly tied the game at 8 before Yoenis Cespedes hit a walk-off single to deep center. Pedroia started the ninth with a double off the wall and the game tied at 6, but was stranded.
"Energy, for one. He gets a couple of key base hits tonight," manager John Farrell said of what Pedroia's return brought to the club. "And just his presence because of what he's been able to accomplish over a long career so far. There's a lot of stability he brings, but you can never deny the energy he brings."
Pedroia declined comment before the game, but did say he felt better as the week went on. Rays infielder Logan Forsythe's forearm struck Pedroia in the head Saturday as Forsythe slid into second base. Utility man Brock Holt played four games at second in his absence, while the recently acquired Jemile Weeks got his first start with the club at second Wednesday.
The 31-year-old Pedroia has missed only 35 games since the start of 2011. He's batting .281/.340/.381 in 131 contests this season, and according to Fangraphs, leads the Red Sox in Wins Above Replacement with 4.2.
Steven Petrella is an associate reporter for MLB.com. This story was not subject to the approval of Major League Baseball or its clubs.