Zambrano enjoying life after baseball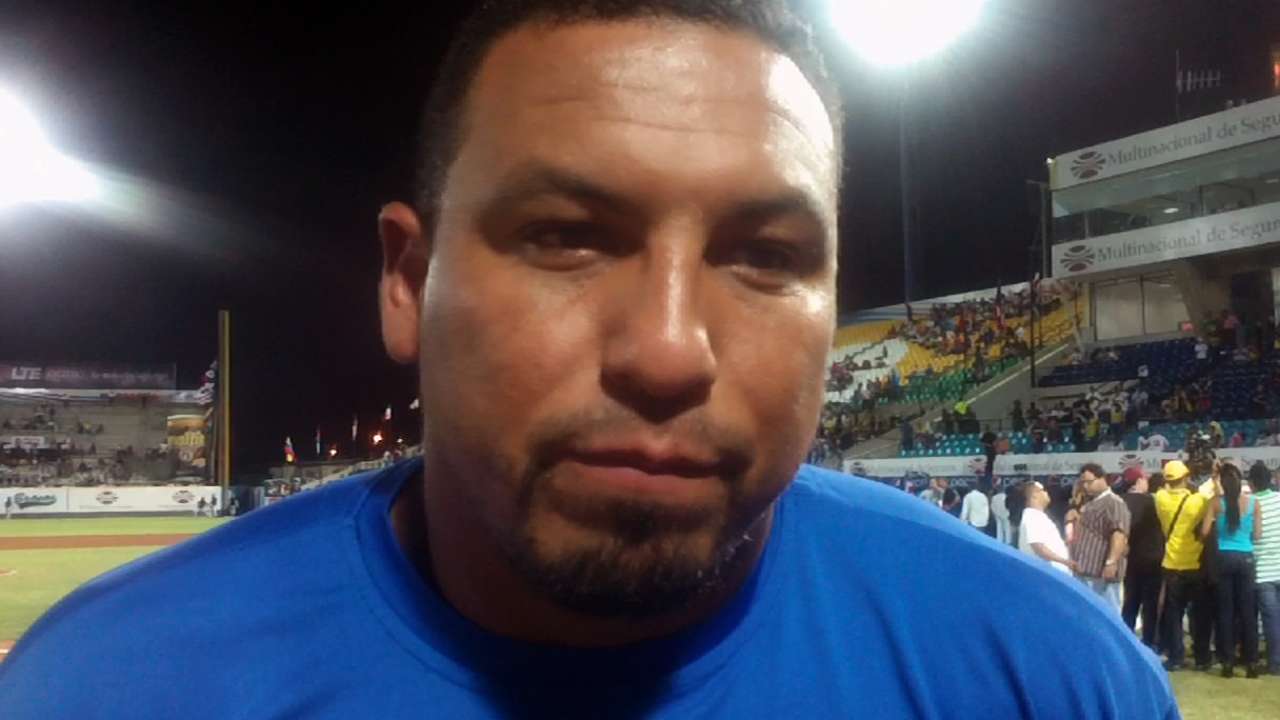 CHICAGO -- Carlos Zambrano said he tried to play catch recently, and it didn't go too well. The former Cubs pitcher, who spent 11 seasons in Chicago, stopped by Wrigley Field on Friday. Can he still pitch?
"I don't think so," said Zambrano, who has retired from the big leagues. "I think I can hit. I was telling one of the [Cubs] scouts that I was playing catch the other day after five months, and I felt like I was throwing a rock. I think I'm going to stay home, see what happens next year. God has the last word."
Zambrano, 33, is enjoying life with his family in Miami, and he is playing golf and fishing.
"I miss Chicago," Zambrano said. "When my kids get vacation from school, I ask them where they want to go on vacation, and they say 'Chicago.' You can tell how thankful they are from being in Chicago and growing up here."
Zambrano doesn't follow the Cubs, but he said he did see Jorge Soler's at-bat last week against the Reds.
"[Soler] looked good, good approach, and I like what I saw," Zambrano said.
Zambrano knows something about hitting, having belted 24 home runs in 12 big league seasons that included one year with the Marlins in 2012.
The right-hander, known as "Big Z," will keep an eye on the future Cubs.
"Believe me, when the Cubs go to the World Series, I will be here," Zambrano said.
Carrie Muskat is a reporter for MLB.com. She writes a blog, Muskat Ramblings, and you can follow her on Twitter @CarrieMuskat. This story was not subject to the approval of Major League Baseball or its clubs.