Recalled to Cubs, Olt aims to keep working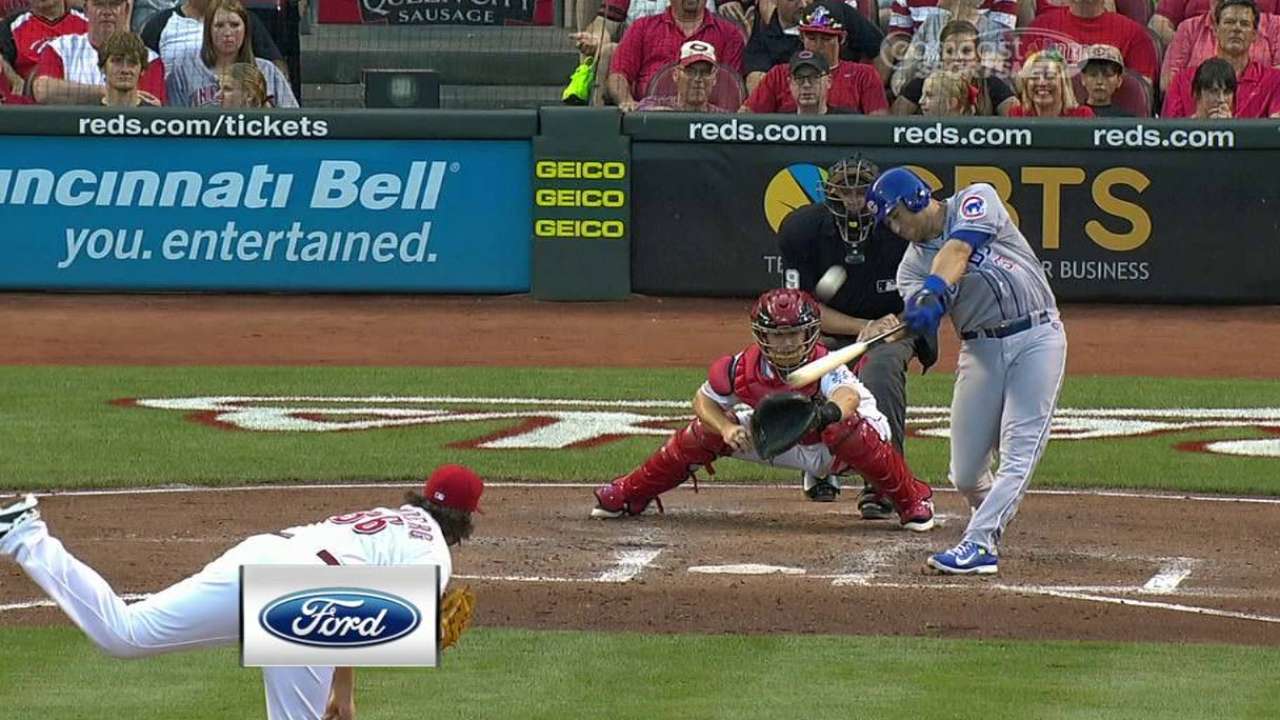 CHICAGO -- Mike Olt, who hit a home run and a double on Thursday for Class A Kane County in a rehab game, was added to the Cubs' active roster on Friday, and he returns with a more simplified approach at the plate.
Olt was on the Cubs' Opening Day roster, but he batted .139 and was optioned to Triple-A Iowa on July 22. He ended Iowa's season on the disabled list with a hamstring injury before playing two games with Kane County, hitting a home run in each one.
"Just being back out there was a good thing, and I'm happy my hamstring has reacted the way it has," Olt said Friday of his brief stint with the Class A team.
Olt is expected to get the majority of playing time at first base while Anthony Rizzo nurses a lower back strain.
"That's fine," Olt said. "It's too bad Rizzo is down, but with more work, I'll get more comfortable over there. It's definitely a work in progress, but it's coming along."
Olt's hitting also is a work in progress, and he admitted to creating a lot of bad habits.
"I had to go down and make a physical adjustment," Olt said. "What I was doing up here wasn't working. You get into a funk, and I went down there and changed it a little bit so it's a little more simple. I'm able to make adjustments each pitch, instead of waiting until my second or third at-bat to try to make an adjustment. I think that's a key to having success, especially up here."
Olt's goal now is to build for the 2015 season.
"Adversity makes you a stronger player, person -- so if anything, I've become a better baseball player and better person for going through everything I went through," he said.
Despite spending the past six weeks in the Minor Leagues, Olt continues to be tied for the National League lead among rookies in home runs (12), and he's tied for sixth in RBIs. He batted .302 in 28 games with Iowa.
• Jeimer Candelario hit a walk-off RBI single in the 13th inning Thursday to lead Kane County to a 4-3 win over Wisconsin, and a sweep of the first round of the Midwest League playoffs. Candelario finished 3-for-4 with a double and two RBIs.
Carrie Muskat is a reporter for MLB.com. She writes a blog, Muskat Ramblings, and you can follow her on Twitter @CarrieMuskat. This story was not subject to the approval of Major League Baseball or its clubs.