Beckett likely done for the season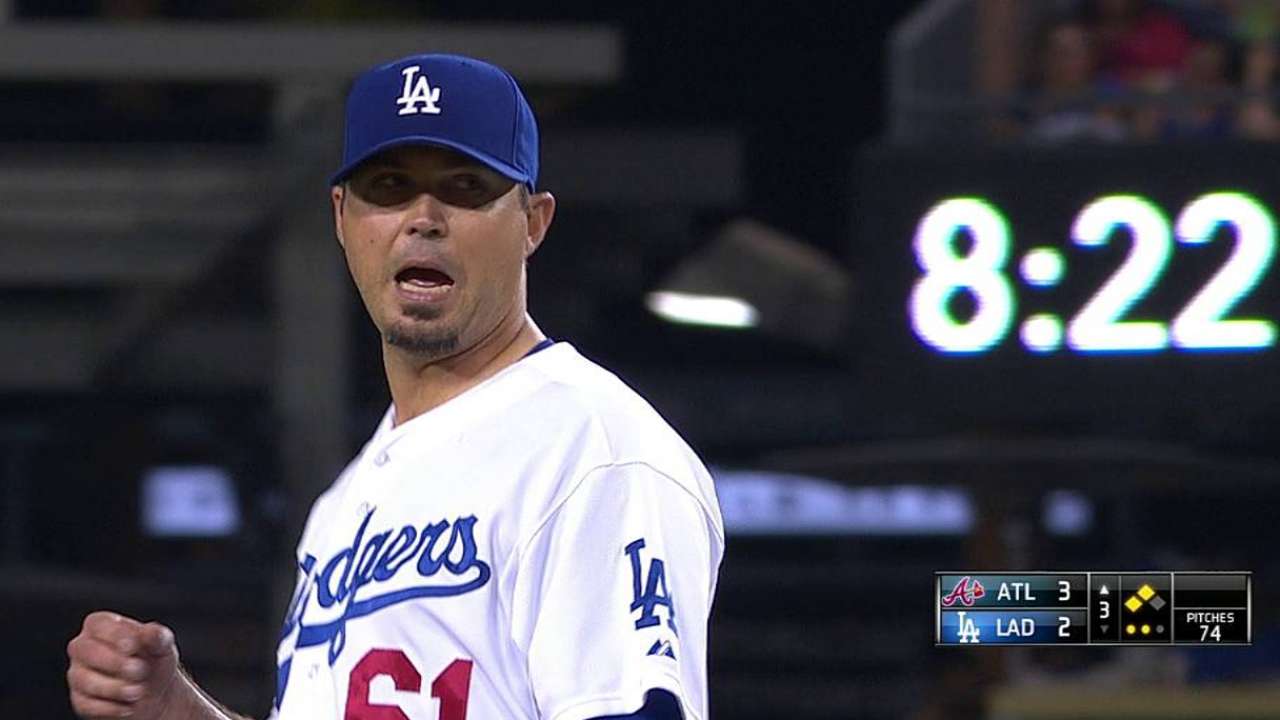 LOS ANGELES -- Josh Beckett played catch Monday, standing instead of throwing while seated in a chair or on his knees, and though he came out of the session with no problems, manager Don Mattingly said he doesn't think the right-hander will pitch again this season.
"He threw the other day, and it went OK," Mattingly said. "Still, I don't think that leaves us enough time to get him ready to pitch."
Beckett went on the disabled list Aug. 8 with a torn labrum and two cysts on his left hip after trying to pitch through the injury.
He went 6-6 with a 2.88 ERA in 20 starts this season, and he threw his first career no-hitter May 25 in Philadelphia.
Mattingly said Beckett had tried to do some throwing on his own last week.
"He's tried to throw off a knee," Mattingly said. "I think he was throwing at home when we were on the road -- trying to throw -- [but he] didn't go that good."
Surgery remains an option for Beckett with his season likely over.
"It's going to be Josh's choice with what he wants to do," Mattingly said.
Worth noting
• Mattingly said he was encouraged by left-hander Paco Rodriguez's (Teres Major strain) bullpen session on Tuesday, and he said that the reliever is "getting closer" to returning. Mattingly said Rodriguez's next step is to throw a simulated outing later in the week.
Michael Lananna is an associate reporter for MLB.com. This story was not subject to the approval of Major League Baseball or its clubs.