Hurlers Lobstein, Ray, Ryan, Farmer called up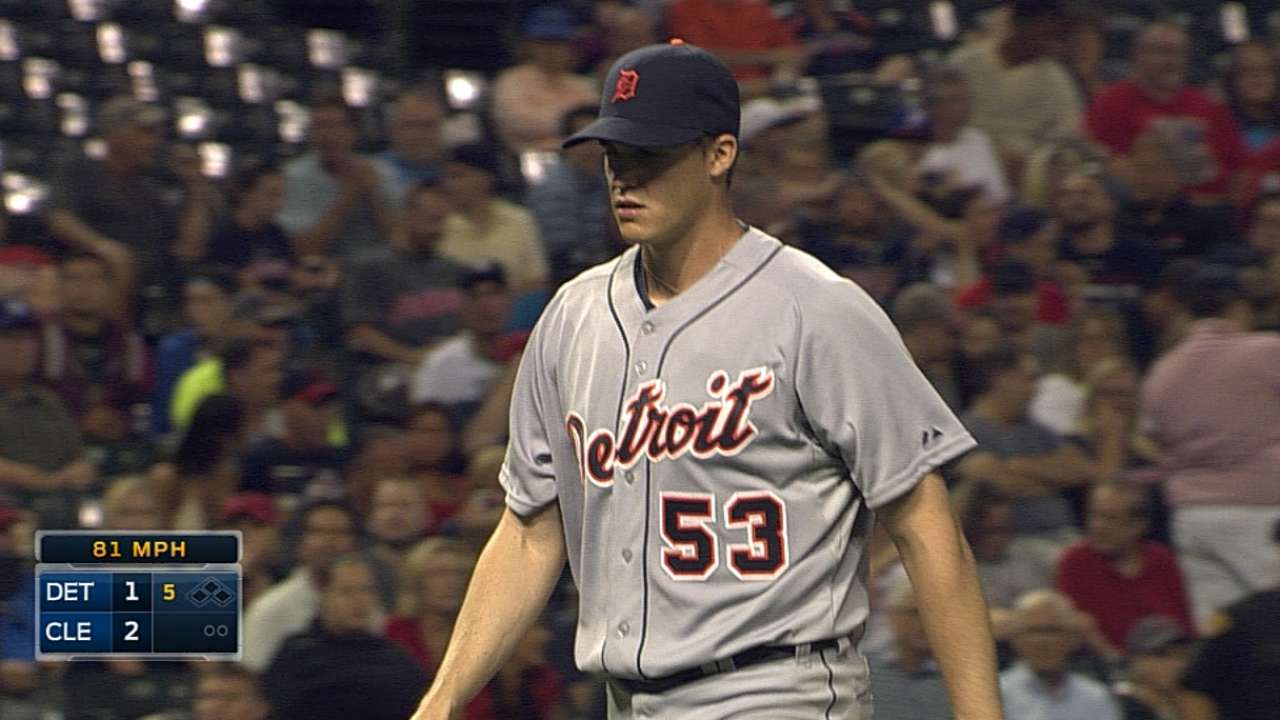 CLEVELAND -- The Tigers' second wave of September reinforcements arrived Tuesday, raising their roster to 33 players.
Left-handers Kyle Lobstein, Robbie Ray and Kyle Ryan and right-hander Buck Farmer were recalled from Triple-A Toledo and were in uniform against the Indians.
Lobstein started the contest, while the other three pitchers were assigned to the bullpen.
Tigers manager Brad Ausmus said he plans on using his relievers liberally over the final 25 games, hoping to keep his veteran pitchers fresh down the stretch.
"If we can chop an inning off here and there with our starters, we'll do that," Ausmus said. "David [Price], Max [Scherzer] and Justin [Verlander] are all getting up there in terms of innings, so if the game isn't close, I'm not going to hesitate to get them out of there a little quicker than usual. We have a deep enough bullpen now that we can do that."
The four pitching callups joined four position players who were brought up one day earlier, then made late appearances in the Tigers' 12-1 win in Cleveland.
Double-A Erie right fielder Steven Moya -- the Eastern League MVP -- singled as a pinch-hitter in his big league debut, while Triple-A Toledo catcher James McCann appeared in his first Major League game as a defensive replacement.
Outfielder Tyler Collins and shortstop Hernan Perez also were recalled from the Mud Hens. Collins belted his first big league homer, a three-run shot off Indians reliever Austin Adams, and Perez recorded his initial hit of the season.
"I would have liked to get McCann an at-bat, too, but it didn't really work out," Ausmus said. "If there is any anxiety about getting your first hit, it's nice to get that out of way as soon as possible."
Brian Dulik is a contributor to MLB.com. This story was not subject to the approval of Major League Baseball or its clubs.