Forearm surgery an option for injured Bailey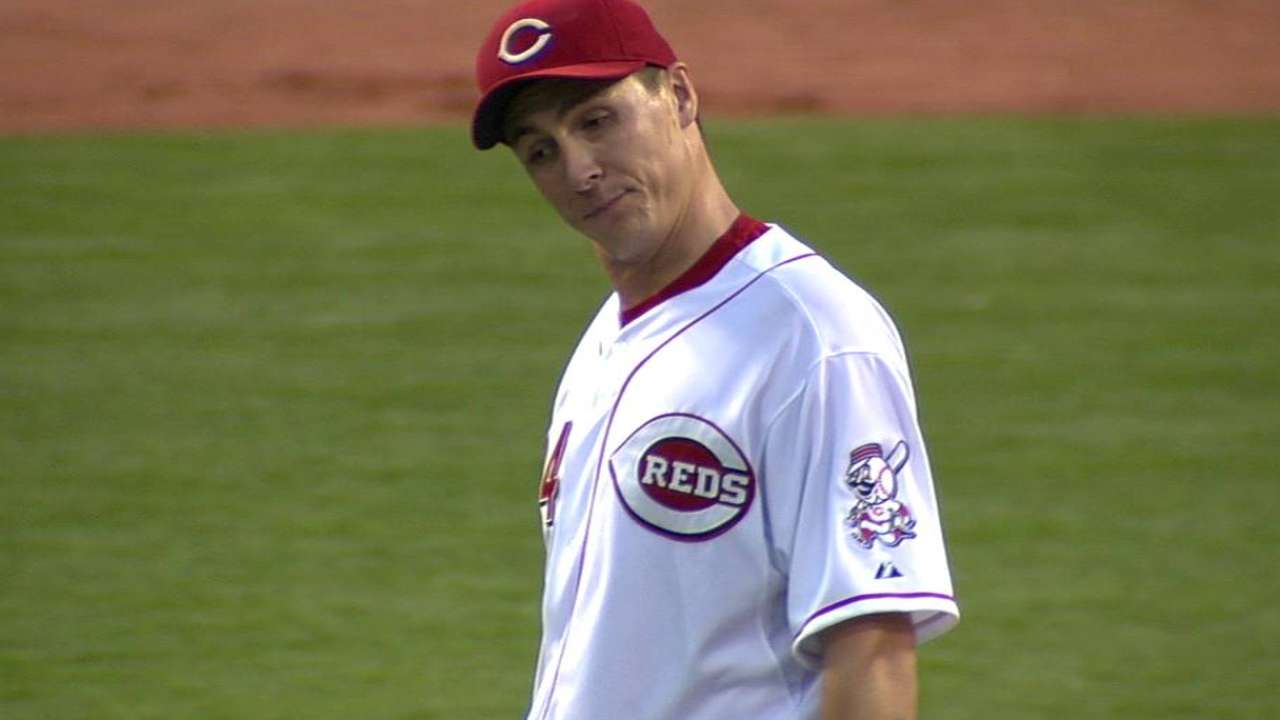 BALTIMORE -- Homer Bailey's season was officially ended on Monday when the Reds right-hander was transferred to the 60-day disabled list. To get Bailey beyond the flexor mass tendon strain in his right forearm, the option of having it repaired surgically is on the table.
"It's being discussed," manager Bryan Price said on Tuesday. "With that particular injury, it's one of the options. It's not the only option. As we move forward, we'll consider it as something that would certainly rectify the problem."
Recently-traded reliever Jonathan Broxton had a completely torn flexor mass last season and had surgery in August 2013. He started out behind in Spring Training and began the season on the disabled list before returning on April 8. Mat Latos had a strain of the same tendon during a rehab assignment and returned this season without needing surgery.
Bailey, who signed a six-year, $105 million contract in February, has not pitched since Aug. 7. He finished the season 9-5 with a 3.71 ERA in 23 starts.
In the middle of last month, Bailey had a platelet-rich plasma injection in an effort to speed his healing. A second MRI taken last week showed little improvement, however.
The non-surgical options include a second PRP injection and a strengthening and conditioning program.
"That's a little higher risk because there are no guarantees he would be fully recovered," Price said. "If you're going to have a surgical procedure done, you don't want to wait too long because it will affect the ability to be ready for the season."
Mark Sheldon is a reporter for MLB.com. Read his blog, Mark My Word, and follow him on Twitter @m_sheldon. This story was not subject to the approval of Major League Baseball or its clubs.