Holland just wants to pitch -- win or lose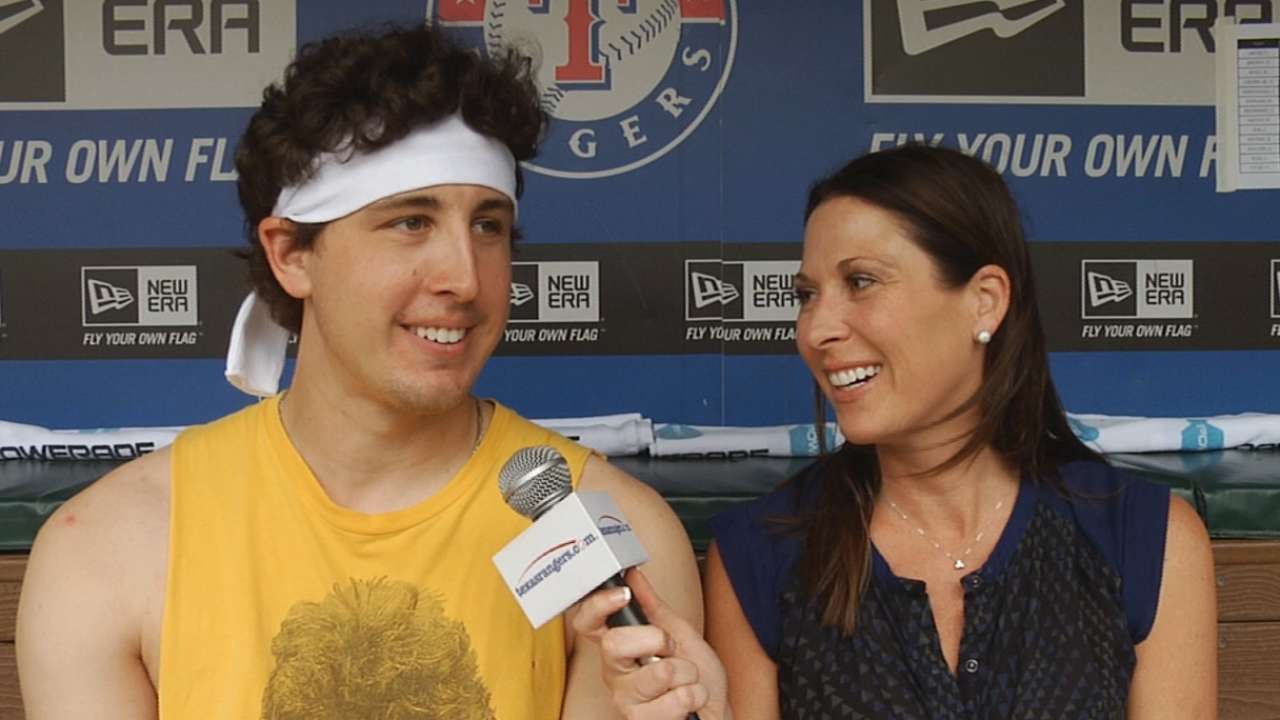 KANSAS CITY -- After missing the first five months of the season, the newly-activated Derek Holland simply wants to be a part of something -- even if that means a final month of losing.
"I just want to play, I want to feel like a part of this team. This whole year has been brutal for me, and I didn't feel like I was a part of anything," Holland said, adding: "Whether we lose the whole season, I want to be there, I want to be in it."
Surgery on his left knee in January rendered him unavailable until Tuesday, when he makes his season debut with Texas against the Royals.
"I'm going to treat this as if it's Opening Day for me," Holland said. "Maybe the first pitch I'll be a little nervous, because it's my first time out there, after that I'll be back to normal."
The left-hander made six starts in the Minors from July 30 to Aug. 28, before his activation from the 60-day disabled list on Saturday.
Holland posted for a 4.43 ERA in 20 1/3 innings at Double-A Frisco (two starts) and Triple-A Round Rock (four starts).
"The numbers are always there, I know things didn't go exactly how I wanted them, but at the same time, my job is to go out and give the team a chance to win every time out," Holland said. "So I want to make sure that when I go out there, I'm treating it like a playoff game for me."
Holland said before Monday's series-opener with the Royals that he felt close to 100 percent.
"My goal is to show them that it's done, it's over," Holland said. "These guys have taken great care of me and gotten me to where I need to be and I want to show them that I'm able to perform and get back out there and be the guy that I once was."
He put together his best season as a pro in 2013. He set career bests in ERA (3.42) and innings pitched (213), and logged a solid 8.0 K/9 ratio.
Holland makes his debut against a Kansas City team that sits tied atop the American League Central with Detroit.
"Every team we play from here on out is a potential playoff team," Holland said. "I want to try to be the upsetter. I want to go out there and try to keep them from going to the playoffs, if that's what it really comes down to."
Jackson Alexander is an associate reporter for MLB.com. This story was not subject to the approval of Major League Baseball or its clubs.