Week Ahead: Pennant races reach critical mass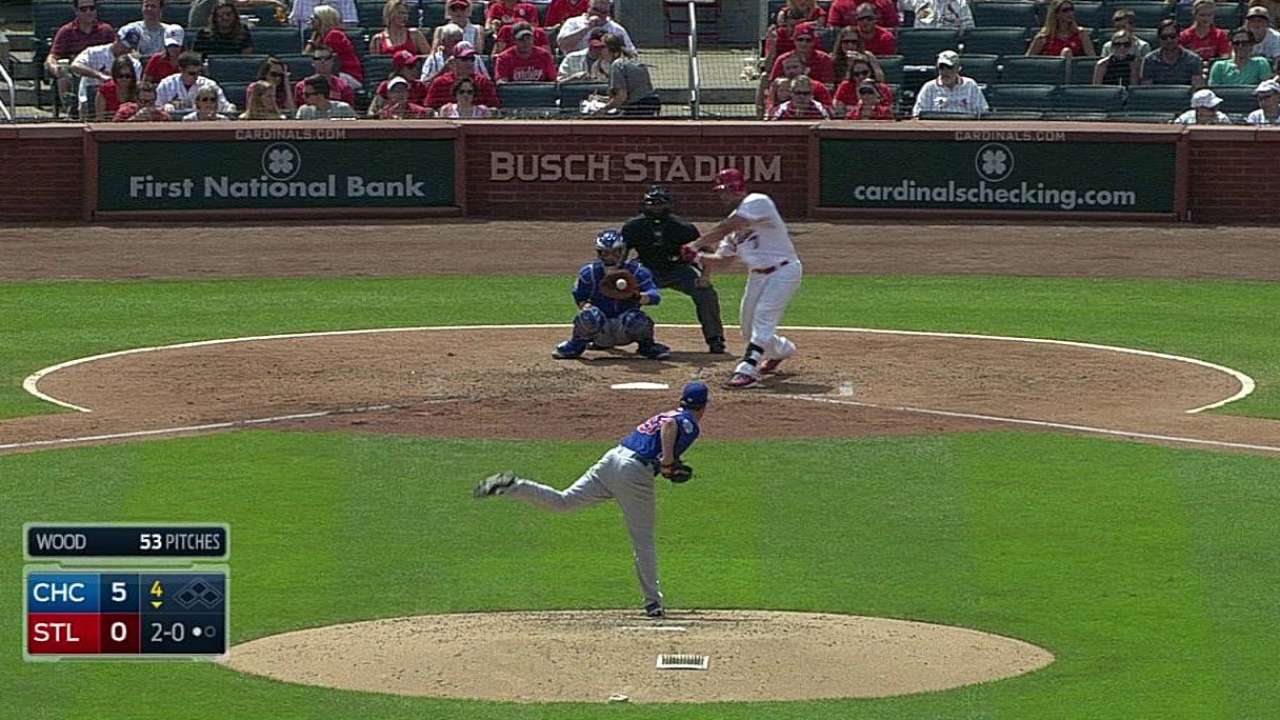 It's Labor Day, so it's about time to go back to work, go back to school. The lazy days of summer are gone for another year. It's time to get busy again.
Major League Baseball seems to be taking that sentiment to the extreme. There's so much going on as September begins and the last month of the regular season revs up that it's almost hard to mention it all in one space. We'll do our best here in The Week Ahead.
First it's on to the pennant races, which are reaching critical mass, as they do every year when there are only 30 days left before October. And there's nothing more dramatic than what's going on in both Central divisions.
The National League Central brings us a Sept. 1 deadlock, with the Cardinals and Brewers tied for the lead entering the season's final month and the Pirates only two games behind them. On Sunday the Cardinals fought back from an early five-run deficit to beat the Cubs, 9-6, while the Brewers, who added reliever Jonathan Broxton right before the waiver Trade Deadline, were throttled by the Giants, 15-5.
"You just keep playing and try to chip away," Cardinals outfielder Matt Holliday said. "You've got to keep pushing. You don't give up. We've got a bunch of fighters, a bunch of guys that grind out at-bats."
Momentum would appear to be on the side of the Cardinals, but a lot can change this week, especially as the two teams are going to meet for a four-game series beginning on Thursday night in Milwaukee.
Meanwhile, the American League Central is getting more intriguing by the day, too. The Tigers made four errors in a 6-2 loss to the White Sox on Sunday, and later that night the Royals were losing to the Indians, 4-2, in the bottom of the 10th inning when the game was suspended because of weather. That game will be finished on Sept. 22, but today, the Royals still hold a half-game lead over the Tigers in the division.
The Tigers and Royals won't play head-to-head until early next week, but before that, the Royals will spend the week playing meaningful games against the Rangers and Yankees, while Detroit has to go on the road to Cleveland for what could be four pivotal games. Then the Tigers will head back home for a weekend Interleague series against the Giants and hope that Miguel Cabrera's sore right ankle gets better very quickly.
"I think it'll generally be a day-to-day determination," Tigers manager Brad Ausmus said of Cabrera, "just because sometimes he comes in and it feels good, sometimes he comes in and it's aggravated."
"Aggravated" is a good way to describe the A's, by the way. Oakland was swept in four games in Anaheim and now trails the Angels by five in the formerly tight AL West race. The A's have been scuffling lately on offense and traded for veteran home run hitter Adam Dunn to try to alleviate that, and they'll have to do it soon with the Wild Card-contending Mariners coming to town this week.
"Frustration, anger, disappointment, embarrassment -- [it] kind of all added up into how we don't do things as a ballclub," A's catcher Derek Norris said. "We need to figure it out, because if we don't figure it out, we're going to miss out on a lot of good opportunities that we've built up and that we've tried to do here."
In the NL West, the Dodgers and Giants will continue to slug it out atop the division. Los Angeles has a 2 1/2-game lead over San Francisco, but the Giants have won six in a row. This week the Dodgers will stay home at Chavez Ravine and play three against the Nationals and three against the D-backs. The Giants will try to keep their mojo going on the road in series at Colorado and Detroit.
"We stand a really good chance, still being in the division race and the Wild Card, too. I like where we're at," San Francisco starter Madison Bumgarner said. "We've turned it on, and it's a good time of year to turn it on. Everybody's starting to come together.
"It's what we have to do to be a winning team. We've got a lot of guys here who know how to win and have done it before, and I feel like we're starting to play our best baseball of the year."
Division leaders with widening leads agree. This week the Orioles (nine games up in the AL East) and Nationals (six ahead in the NL East) will try to continue what look like processions to the postseason, with Baltimore fortified with recent trade acquisitions Alejandro De Aza and Kelly Johnson.
Wild Card wackiness continues to simmer, too. The Mariners can make up a lot of ground in that department by winning two or three right away in Oakland, but the Tigers and/or Royals -- plus the Indians, Yankees and even Blue Jays -- aren't out of it. The same can be said for the Brewers or Cardinals, Braves, Pirates and Marlins in the NL. All will be worth watching as we steam into September, especially with rosters expanding and callups aplenty ready to contribute.
Individual storylines to watch this week include that of Blue Jays slugger Jose Bautista, who brings an impressive streak into Tuesday's series opener against the Rays at Tropicana Field, having homered in five consecutive games.
"That's so hard to do, what he's doing," Blue Jays manager John Gibbons said. "He is in a nice little groove."
And then there's Derek Jeter. Get ready to hear that name a lot this week and this month as the legendary Yankees shortstop and captain embarks on the final regular-season month of his great career, hoping that he gets to play in one more October.
Doug Miller is a reporter for MLB.com. Follow him on Twitter @DougMillerMLB. This story was not subject to the approval of Major League Baseball or its clubs.