Gomes back from DL; Gimenez on paternity leave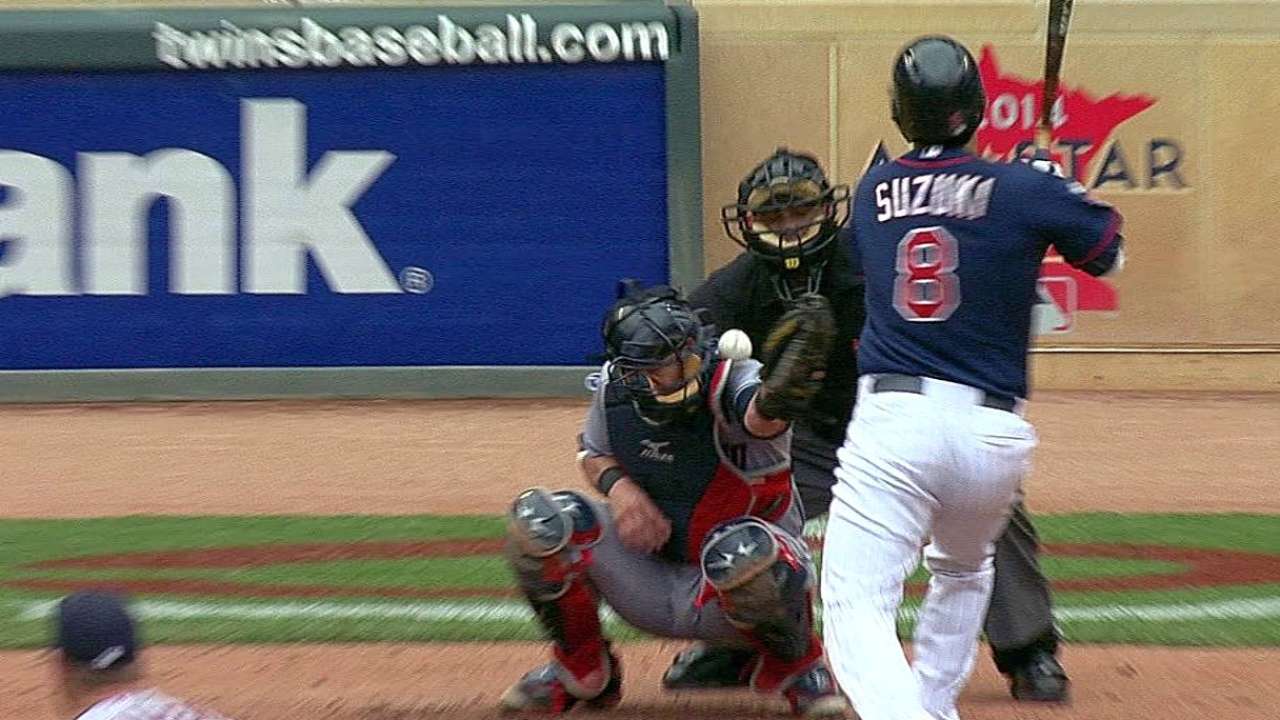 KANSAS CITY -- Yan Gomes returned from the seven-day concussion disabled list for the start of the Indians' crucial series with the Royals on Friday night.
Gomes started at catcher and batted sixth in the first of three at Kauffman Stadium. He went 2-for-4 in the Tribe's 6-1 win.
"That was good, and I think he felt good physically. That was a really good sign," manager Terry Francona said. "It's always nice when guys get hits, but just to see him bouncing around and feeling good was kind of a relief."
Francona declared Gomes "good to go" before the opener.
"There's a lot of protocols -- he was examined last night, then they send it on to the league -- and it's pretty advanced, which it should be," Francona said.
In a corresponding roster move, newly-acquired catcher Chris Gimenez was placed on the paternity list.
Gimenez, who the Indians traded for on Saturday, went on the paternity list as a member of the Rangers on Aug. 4.
"I think there's been a few things going on there. I know he went back there once before, it's been not quite as easy as he wanted," Francona said. "He's new and I think there's some anxiety there. I said 'Hey, man, look. Go take care of your wife and your kid ... We'll figure it out."
Gomes went on the DL after sustaining a concussion on an unusual play on Saturday. The catcher was struck in the mask by a deflected ball, which glanced off the left arm of Minnesota's Kurt Suzuki.
Gomes entered Friday batting .284/.324/.477 in 109 games. Gomes' 17 home runs rank second among American League catchers.
Jackson Alexander is an associate reporter for MLB.com. This story was not subject to the approval of Major League Baseball or its clubs.