Selig hints at All-Star Game in Petco's future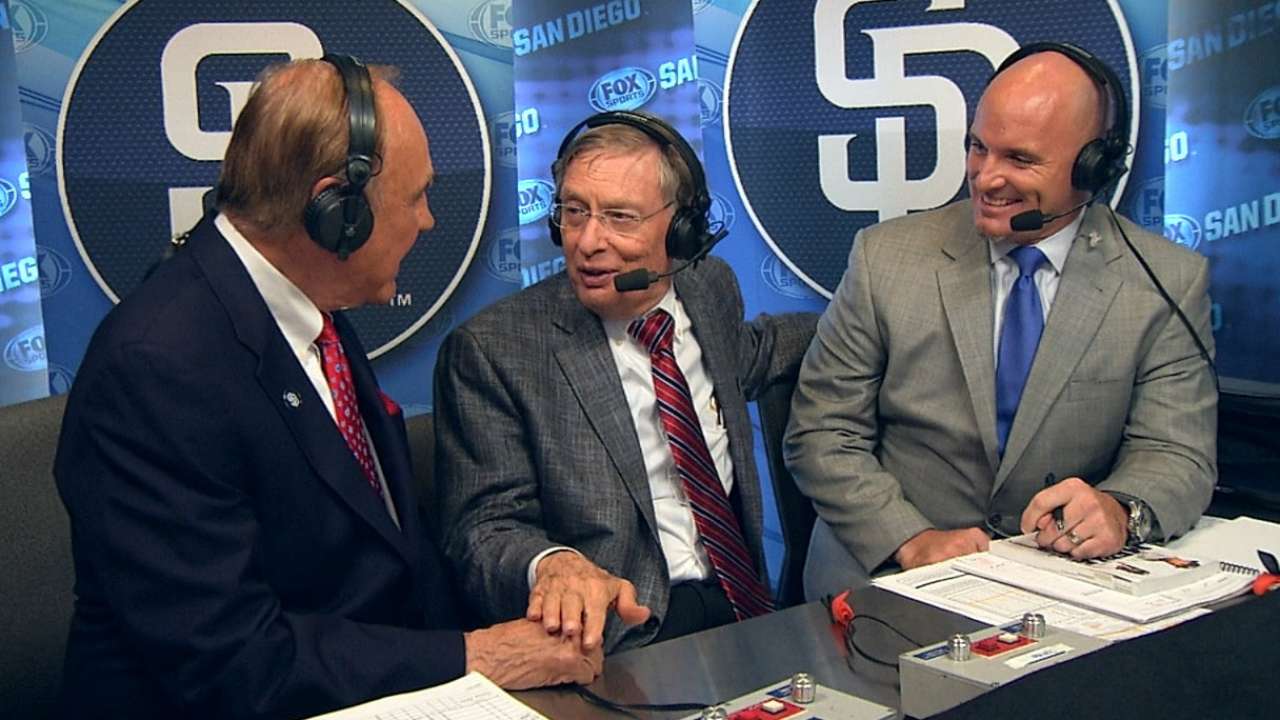 SAN DIEGO -- When Commissioner Bud Selig visited Petco Park on Tuesday to witness the dedication of the Selig Hall of Fame Plaza, it didn't take long for San Diego mayor Kevin Faulconer to playfully bring up the possibility of his city hosting an All-Star Game in the near future.
That's something Padres fans have been awaiting for quite a while now. San Diego has hosted the Midsummer Classic twice, but the last time was in 1992 at Jack Murphy Stadium.
Selig hinted Tuesday before the Padres' 4-1 victory over the Brewers that the wait could soon be over for Petco Park, which was built in downtown San Diego in 2004 and is widely considered one of the best ballparks in the game.
"I'm working on All-Star Games. I'm going to do that, particularly with [Commissioner-elect] Rob Manfred," Selig said. "The only thing I'll tell you about San Diego is, I like their chances."
This year's contest was held at Target Field in Minnesota, and the 2015 game will be held at Cincinnati's Great American Ball Park.
MLB has usually favored alternating between American League and National League venues, and with Camden Yards' 25th anniversary approaching in 2016, the Padres' next best chance could be in 2017.
"They're better than a prime candidate," Selig said. "Who wouldn't want to be here during the summer?"
Will Laws is an associate reporter for MLB.com. This story was not subject to the approval of Major League Baseball or its clubs.