Gardy riding offensive wave with lineup plan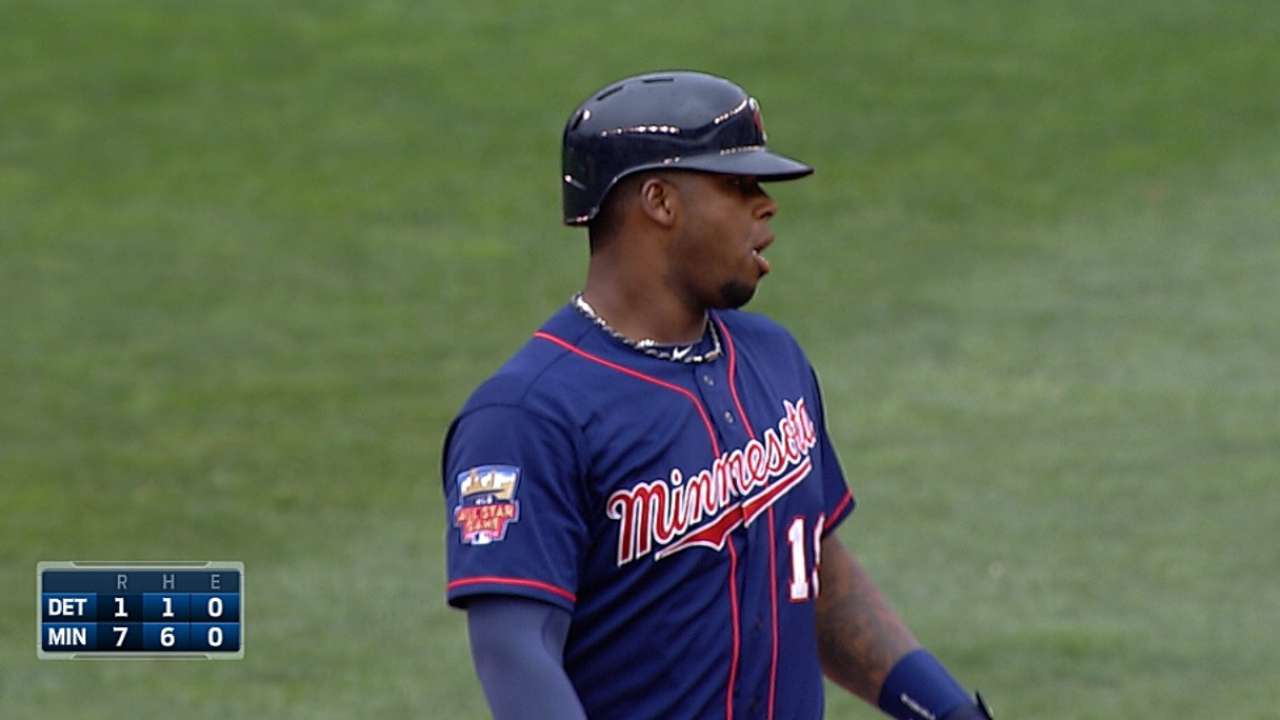 KANSAS CITY -- Perhaps the most enjoyable part of the Twins' recent four-game hitting surge for manager Ron Gardenhire was the simplicity it brought to his job.
Over the last five games, Gardenhire has made out the same exact lineup card four times, including Tuesday's series opener against the Royals.
"We've actually just come in and just hit print. It's the lineup we've been doing for a while, and we mix in a couple of guys, but we're able to actually write a lineup out with [the] one, two, three, four, five [hitters] all in the same place finally," Gardenhire said.
Gardenhire feels the consistent lineup contributed to the outburst against Detroit in the previous series, when the Twins collected 57 hits and 42 runs in four games. That's 14.3 hits and 10.5 runs per game.
"Guys aren't looking all over the place for where they're hitting today, and that's kind of nice," Gardenhire said. "That makes it a lot easier when you don't have to do a lot of changing and everything, and you can run them out there and they can get consistent. The lineup feels pretty good right now."
In Minnesota's two wins in that series, it produced 20- and 12-run games.
"We definitely swung the bats good, and we had a little momentum going, and hopefully, we'll carry that over into this series," Gardenhire said.
Jackson Alexander is an associate reporter for MLB.com. This story was not subject to the approval of Major League Baseball or its clubs.