Scioscia thinks Rule 7.13 will be clarified by playoffs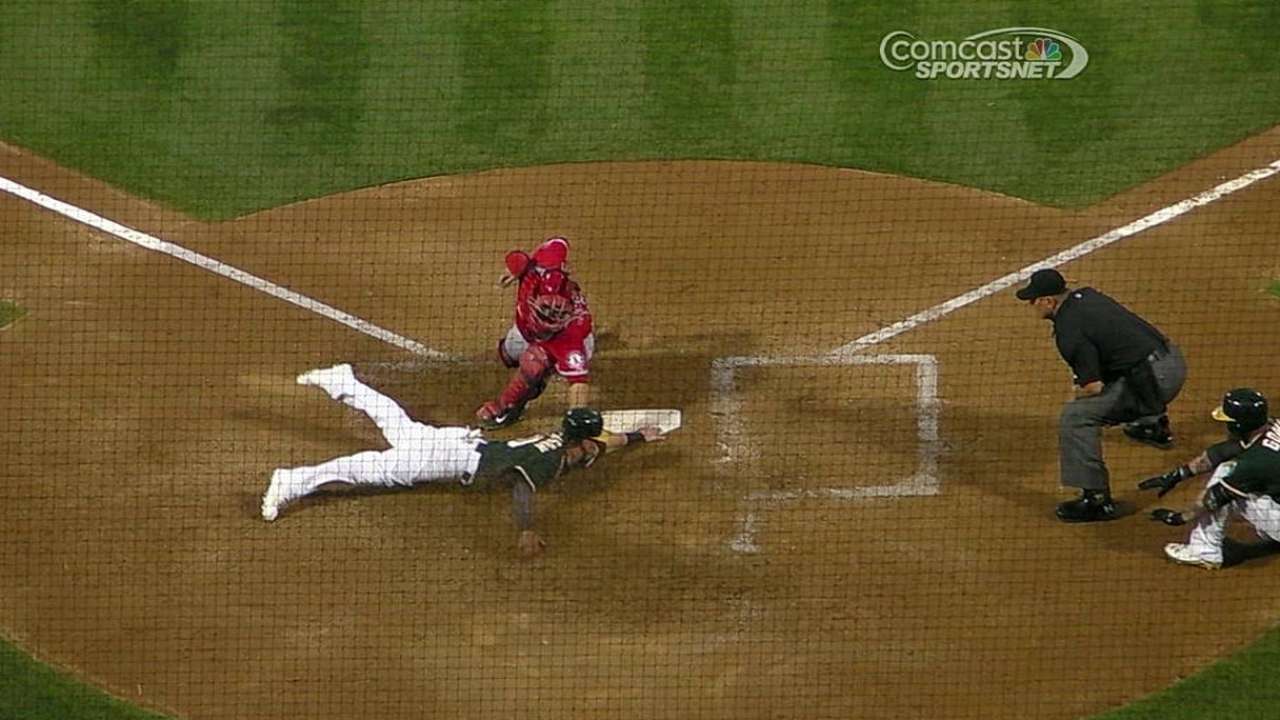 ANAHEIM -- Before baseball's most important games in the playoffs, Angels manager Mike Scioscia expects more clarity on one of the most controversial rules this season -- Rule 7.13.
Implemented during this first year of expanded replay, Rule 7.13 states that catchers cannot block the path of a runner to the plate without having the ball. With the addition of the rule and video replay, the play at the plate has seen its share of interpretations.
Scioscia said there was still an "aura of uncertainty" around the play, and that the postseason should force a clearer rule to emerge.
"Once you get some clarity on how it's going to be interpreted by a replay official, you're going to have a little better idea of how you can execute the play, and I think that's what will happen," Scioscia said. "I'm sure when you get into a playoff scenario, there will definitely be, I think, some discussions on exactly the definition of what's going to be called and how things are going to be interpreted out there on the field."
On Aug.5, the Angels lost to the Dodgers when Chris Iannetta couldn't snag a throw due to his positioning that gave a clear path to the runner. On Saturday, they survived an Oakland challenge on an out call of the A's Josh Donaldson at the plate, where Iannetta's foot was moving into the path before he had the ball.
Matthew DeFranks is an associate reporter for MLB.com. Follow him on Twitter @MDeFranks. This story was not subject to the approval of Major League Baseball or its clubs.