Daniels: Holland to make rehab start Thursday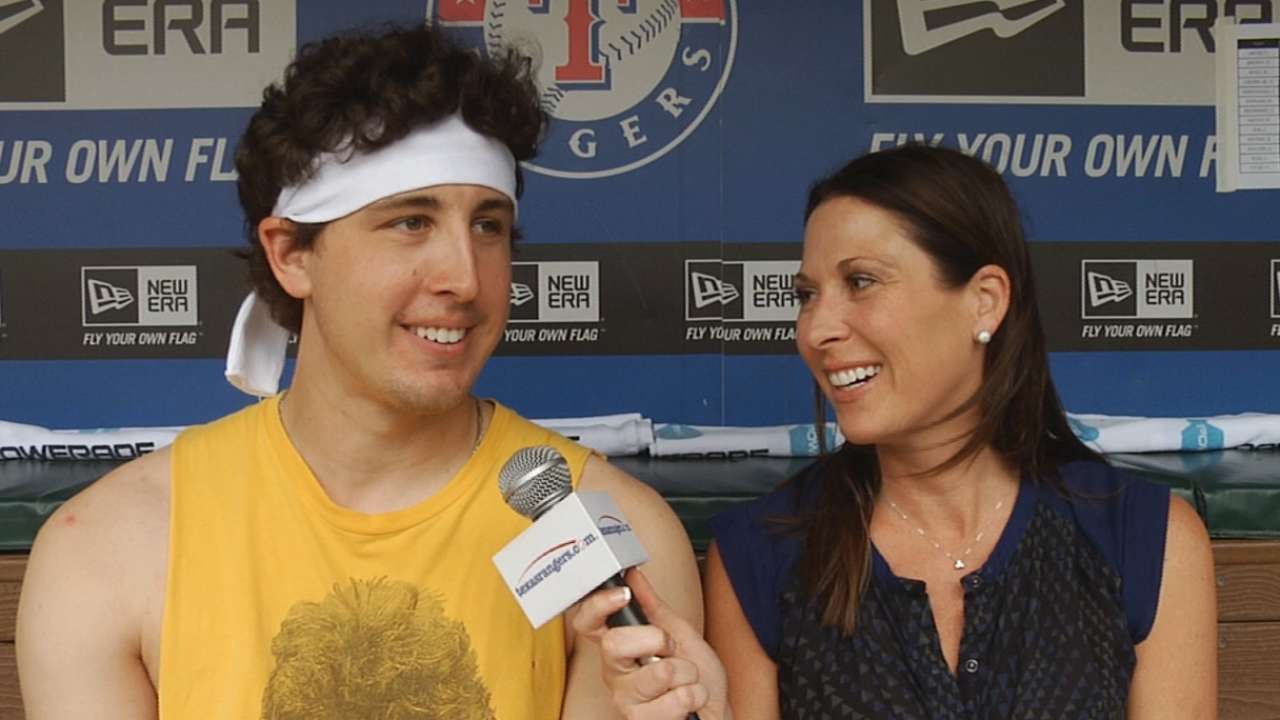 ARLINGTON -- Derek Holland simply reached down to pick something off the ground in the dugout during Friday's game before feeling a sharp twinge in his back.
A team trainer took him behind the dugout but couldn't put much pressure on Holland's back without him being in serious pain. He couldn't sit down or turn around, much less pitch.
"I didn't realize how fragile I am," Holland said. "A freak thing, as always… I was just like, 'You've got to be kidding. Is this seriously happening?'"
The back spasms kept the Rangers' left-hander from making his sixth rehab start in Las Vegas for Triple-A Round Rock on Sunday, although general manager Jon Daniels said he'll make it Thursday -- the last day of his 30-day rehab assignment.
"He'll go out and play catch tomorrow, do some flat-ground work on Tuesday and, if all goes well, he'll start Thursday for Round Rock," Daniels said.
Holland says his back pain is a thing of the past and that he is ready to pitch. He has missed all of this season while recovering from left knee surgery, but is itching to take the mound as a big leaguer again.
"There's no doubt I'm ready. That's for sure. It's just now, are they ready for me to come back?" Holland said. "I'll take whatever they give me. I'm happy to be playing after what I've been through."
"Derek's been saying he's been ready to go since we've had him out there," said Rangers manager Ron Washington. "Now we've just got to wait and see how he recovers from the back spasms and go from there."
Christian Corona is a contributor to MLB.com. This story was not subject to the approval of Major League Baseball or its clubs.