Guidelines for evaluating international players adjusted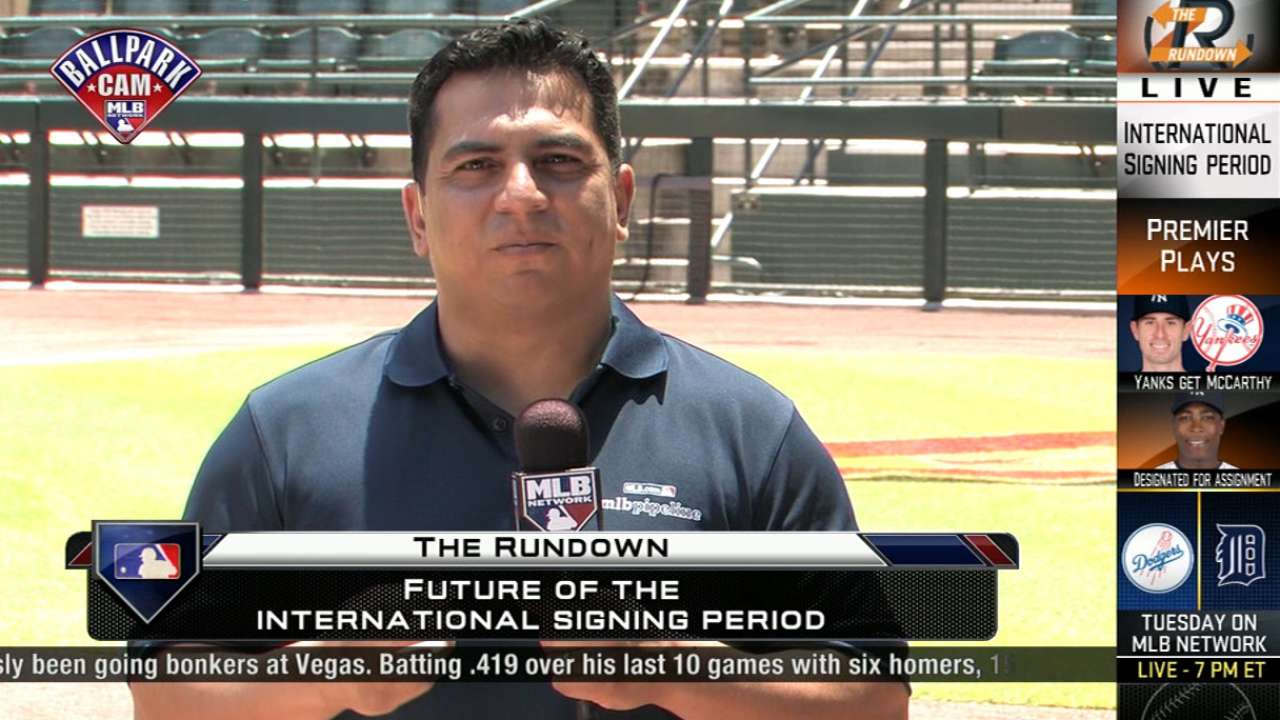 Major League Baseball on Wednesday instituted a series of new guidelines for evaluating international players at team facilities.
According to a memo sent to club officials on Tuesday, an international player must be 16 years old, or within six months of the date he is eligible to sign or agree to terms, whichever is earlier, to enter a club's facility effective Wednesday. Additionally, both overnight stays and one-day visits to team facilities will count towards a player's total days -- a total of 30 aggregate days within a six-month time period -- with a club.
The only exception to a day "counting" against a player's 30 days is if he is specifically invited to a team facility for an event sanctioned by Major League Baseball, such as RBI, educational and orientation programs, or a Major League Baseball Amateur Prospect League event.
According to the previous guidelines, an international prospect had to be 14 or older to attend a one-day tryout at an academy. In order to stay at an academy overnight, a player had to be either 16 years old or within six months of being eligible to sign. In that case, the player could stay at an academy for a maximum of 30 aggregate days within a six-month time period, after which the player would not be permitted to re-enter that team's academy for the next 60 days.
The new rules also prohibit a team from hosting a player overnight at a hotel, a property owned or rented by club personnel or any other facility not recognized by Major League Baseball as a "club" facility, such as an academy.
Violators of the new policies are subject to penalties, which include but are not limited to fines and signing restrictions.
Jesse Sanchez is a national reporter for MLB.com. Follow him on Twitter @JesseSanchezMLB. This story was not subject to the approval of Major League Baseball or its clubs.