Phillies could be in market for Cuban talent
Outfielders Castillo, Tomas among defected players potentially on radar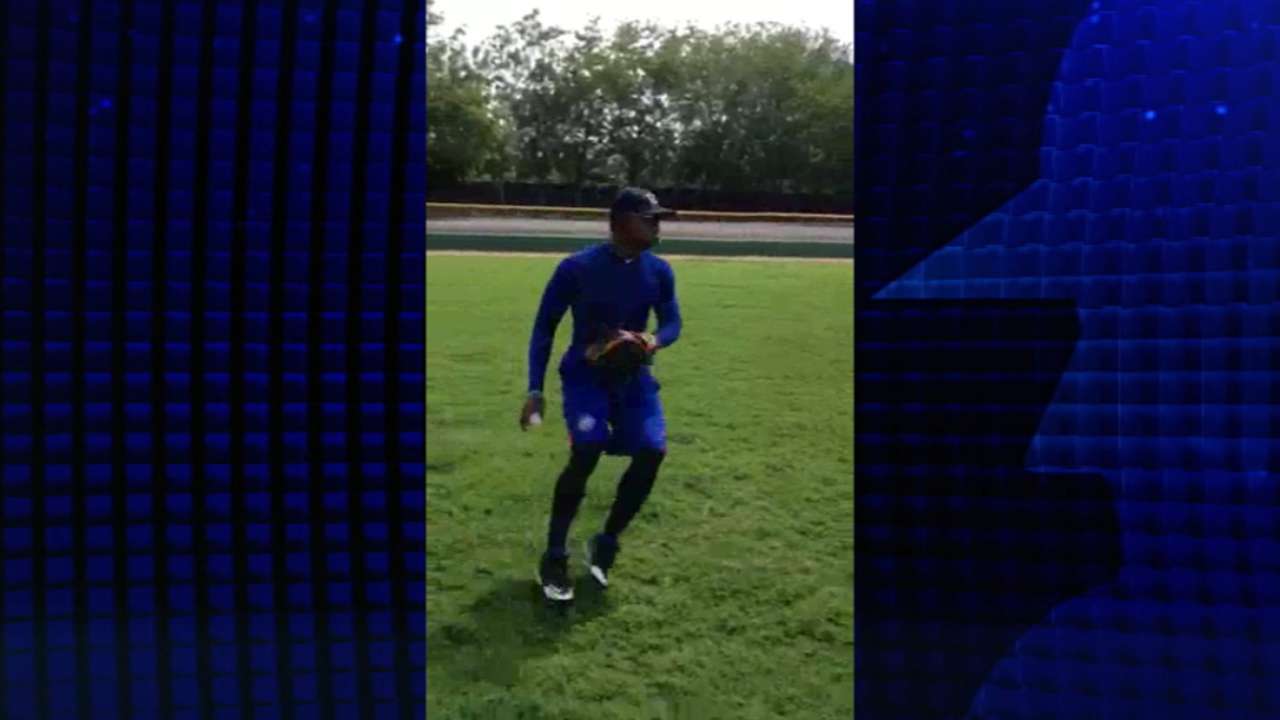 PHILADELPHIA -- General manager Ruben Amaro Jr. said last week the Phillies need to make serious upgrades to their offense.
He could start in the outfield.
Despite the fact Marlon Byrd is fourth in the National League in home runs and sixth in RBIs and Ben Revere has the highest batting average in baseball since June 25, Phillies outfielders entered Wednesday's series finale against the Mariners at Citizens Bank Park with a combined .706 OPS, which ranked 19th in baseball.
Domonic Brown's .622 OPS ranked 56th out of 60 qualifying outfielders. Brown is on pace to have the lowest OPS of any left fielder since Chuck Knoblauch (.582) in 2002.
Multiple sources said recently the Phillies will take a shot at Cuban free agent Rusney Castillo, but they are not expected to sign him. Castillo established residency in Haiti and was cleared by the U.S. government to sign with a team in July.
The Phillies could be more aggressive with other international free agents in the coming months. Cuban outfielder Yasmani Tomas has big-time power, but the 23-year-old is not believed to be at the level of White Sox slugger Jose Abreu. Tomas could hit the market in the next couple of months.
Yozzen Cuesta is a corner infielder, which would require the Phillies to shuffle several pieces if they plan to pursue him.
Cuesta will not help offensively, but left-hander Misael Siverio, who defected to the United States before an exhibition game in Iowa, also could be on the Phillies' radar.
Tomas, Cuesta and Siverio have established residency outside the United States and Cuba. They need to be cleared by the U.S. Office of Foreign Assets Control (OFAC), then declared free agents by Major League Baseball before they sign. But action on those players could pick up once Castillo signs with a team.
Todd Zolecki is a reporter for MLB.com. This story was not subject to the approval of Major League Baseball or its clubs.