Belnome notches first MLB hit, RBI vs. Tigers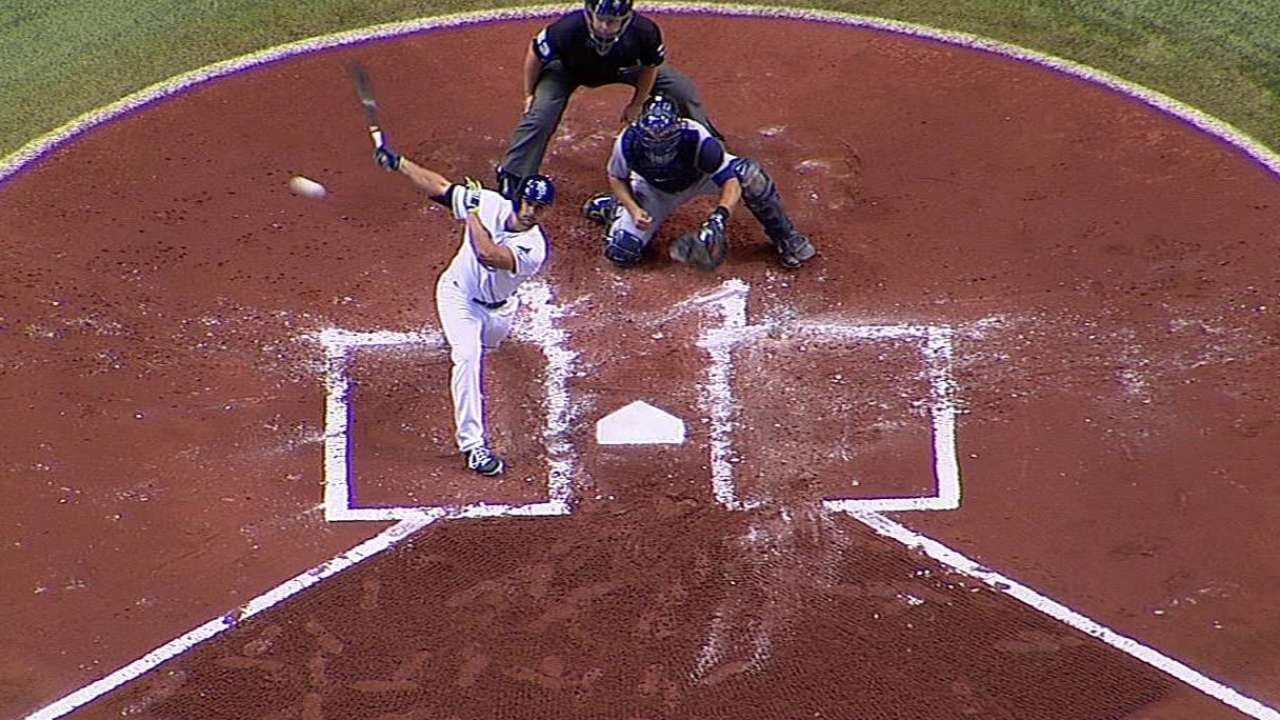 ST. PETERSBURG -- Vince Belnome is on the board. The Rays' designated hitter got his first Major League hit in Tuesday night's 8-6 loss in 11 innings to the Tigers.
The Rays had recalled the infielder from Triple-A Durham for the third time this season prior to Saturday's game against the Yankees. His accrued totals from the three trips to the Major Leagues showed an 0-for-7 before hitting a double to center field off Max Scherzer in the second inning.
Belnome later scored in the second, when Ben Zobrist singled him home to put the Rays up 4-0.
"People will always say the first one is the hardest," said Belnome, who finished 1-for-3 and recorded his first RBI with a game-tying sacrifice fly in the eighth. "But I've been having good at-bats and finally one fell in."
Counterbalancing the ecstasy of Belnome's first hit was the disappointment of having his first home run taken back via a crew chief review that overturned a call on the field, which had ruled a home run when he led off the fourth with blast into the right-field stands.
"I hit it and I was looking at it," Belnome said. "I couldn't really tell if it went around the pole or in front of the pole. The umpire called it a home run, so I was going to run around the bases. Then after looking at it, called up to the video guys and said it was 50-50, they couldn't tell. Then they [overturned it]."
Bill Chastain is a reporter for MLB.com. This story was not subject to the approval of Major League Baseball or its clubs.