Verlander positive about his throwing session
Right-hander says his shoulder feels much better, targets next start on Saturday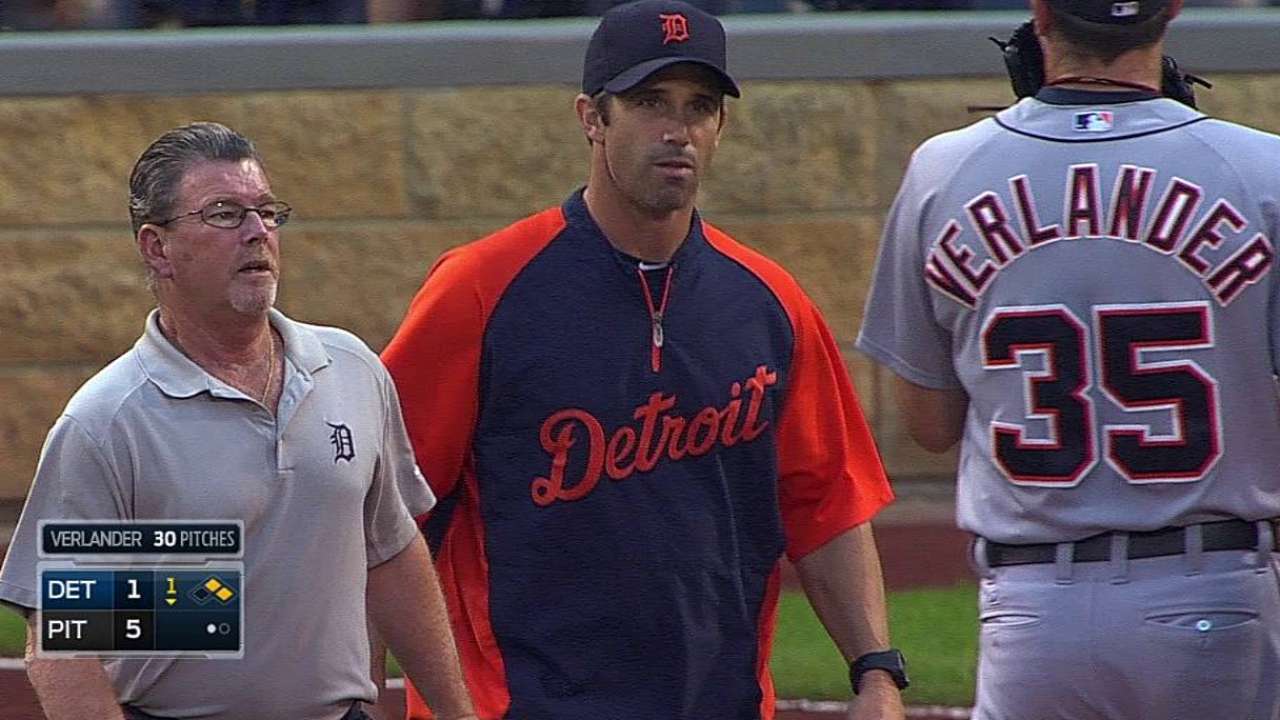 ST. PETERSBURG -- After throwing for the first time since being diagnosed with right shoulder inflammation about a week ago, Justin Verlander's initial report was positive.
The Tigers' right-hander said he felt good after spending 10-15 minutes throwing from about 60 feet in the Tropicana Field outfield before Tuesday's series opener against the Rays.
"Definitely felt a whole lot better," Verlander said. "There wasn't that 'can't get loose' feeling. As far as shoulder joint mobility and getting loose, I felt much better."
Verlander said that he "worked past the stage where it would've really started bothering me." He said before Tuesday that he could only throw softly without his shoulder starting to bother him. But Verlander didn't feel that way at The Trop, which he said was a positive sign.
Verlander missed his last start, but he is hoping to make his next turn in the rotation, which would be on Saturday in Minnesota, and avoid the disabled list.
"The ultimate decision on when he starts wouldn't be until after a bullpen [session]," manager Brad Ausmus said. "But we still have one more step before that, and that's how he feels tomorrow."
If Verlander still feels good on Wednesday, he could throw the bullpen session on Thursday.
"It'll either be Thursday, or no bullpen and just pray that I have a decent feel on Saturday," Verlander said.
Last week, an MRI on Verlander's shoulder had shown inflammation but no structural damage. He sent the scans out to three other doctors for second opinions, and all confirmed the original diagnosis. Verlander said a DL stint hasn't crossed his mind.
"I'm really thankful that, knock on wood, I might not have to go on the DL," Verlander said, pounding on his locker at The Trop. "Obviously, I want to get back, especially with Anibal [Sanchez] on the DL. Hopefully, I'll only miss one time through."
David Adler is an associate reporter for MLB.com. This story was not subject to the approval of Major League Baseball or its clubs.