Bullpen may be an option for recovering Phelps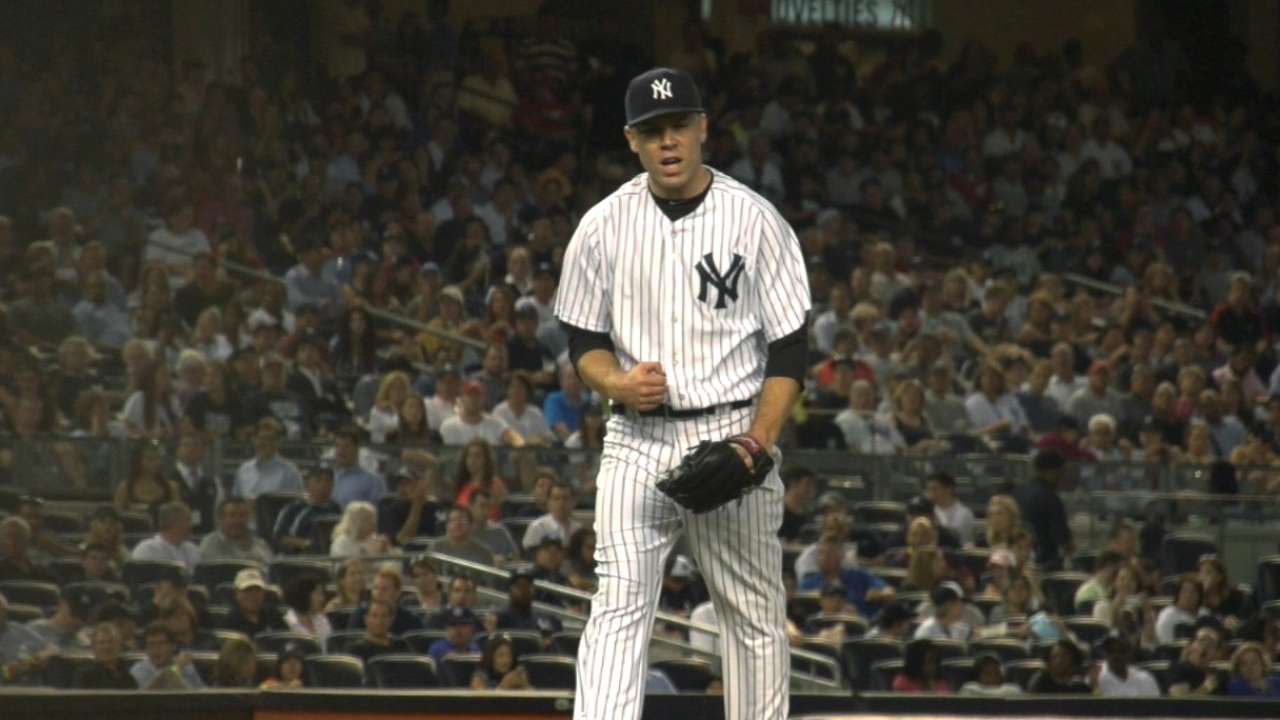 NEW YORK -- Injured Yankees starter David Phelps made 50 throws from 60 feet Monday and said everything felt good as he recovers from right elbow inflammation.
The righty, who is on the 15-day disabled list, said he hasn't experienced pain in more than a week and hopes to be back on the mound in three weeks if there are no further setbacks.
"I'm expecting to move forward," said Phelps, who had a precautionary MRI on Monday and saw a doctor before Tuesday's game.
"It all depends on wanting to make sure everything goes smooth so we don't have a setback at this point in the season," he said. "So it might be a little more careful than trying to rush things, but I don't think it should take that long."
Manager Joe Girardi indicated that, in an effort to get Phelps back quicker, he could use him out of the bullpen to get his strength built back up -- using some appearances to act as bullpen sessions.
"How we use him probably depends on how much time it takes him to get back," said Girardi. "Obviously we feel it's important that he sees the doctor today, and we'll go from there. He hasn't been off that long to where, if he's a starter, obviously it would take longer, because [for] a bullpen guy, it doesn't take as long.
"It's something that we can talk about. I think the biggest thing is to make sure that he's healthy and he can throw a bullpen and get ready to go. ... If we feel that we need him as a starter, how long does that take? And how long would it take to get him back as a reliever? And then you go from there."
Jamal Collier and Jake Kring-Schreifels are associate reporters for MLB.com. This story was not subject to the approval of Major League Baseball or its clubs.