Hamilton sits again, will have extra hitting session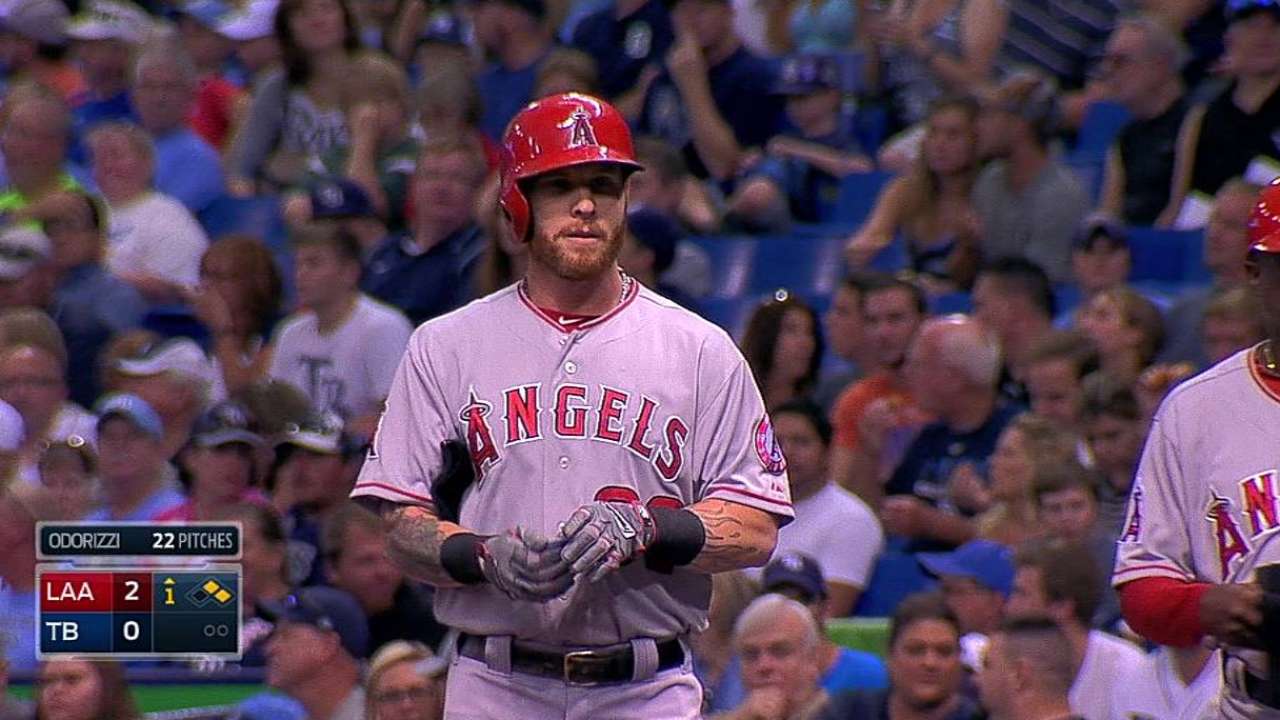 BOSTON -- Angels cleanup hitter Josh Hamilton was out of the starting lineup for a second straight day Monday, with manager Mike Scioscia wanting to give him some extra time to recover from his ongoing slump.
Hamilton had five hits and 18 strikeouts in his last 38 at-bats, dropping his batting average to .266 while keeping his home run total at eight through 72 games. He's scheduled to come to Fenway Park early on Tuesday to have a one-on-one session with hitting coaches Don Baylor and Dave Hansen "to try to find a comfortable concept in the batter's box that he can take to the game," Scioscia said.
"I'm all right," Hamilton said Monday, "but I don't make the lineup. ... I'm going to do some early work tomorrow, see how it goes. If I hit enough out, I'll play."
With Hamilton out, Howie Kendrick -- with 10 hits in his last 30 at-bats -- batted in the No. 4 spot for the second straight day. Hamilton has missed five games in the last nine days, if you count two Angels off-days Tuesday and Thursday. The 33-year-old got mental breaks Monday and each of the last two Sundays.
"It brings a lot of attention to what you're trying to do when a guy you count on to hit in the middle of your lineup is struggling for a long period of time," Scioscia said. "We have every confidence, and I know Josh does, that he's going to find it and he's going to contribute. Any concern would just be short term trying to find a path that's going to get him where he needs to be. This guy's going to hit."
Alden Gonzalez is a reporter for MLB.com. Read his blog, Gonzo and "The Show", and follow him on Twitter @Alden_Gonzalez. This story was not subject to the approval of Major League Baseball or its clubs.