Russell's reversal proves baffling for opponent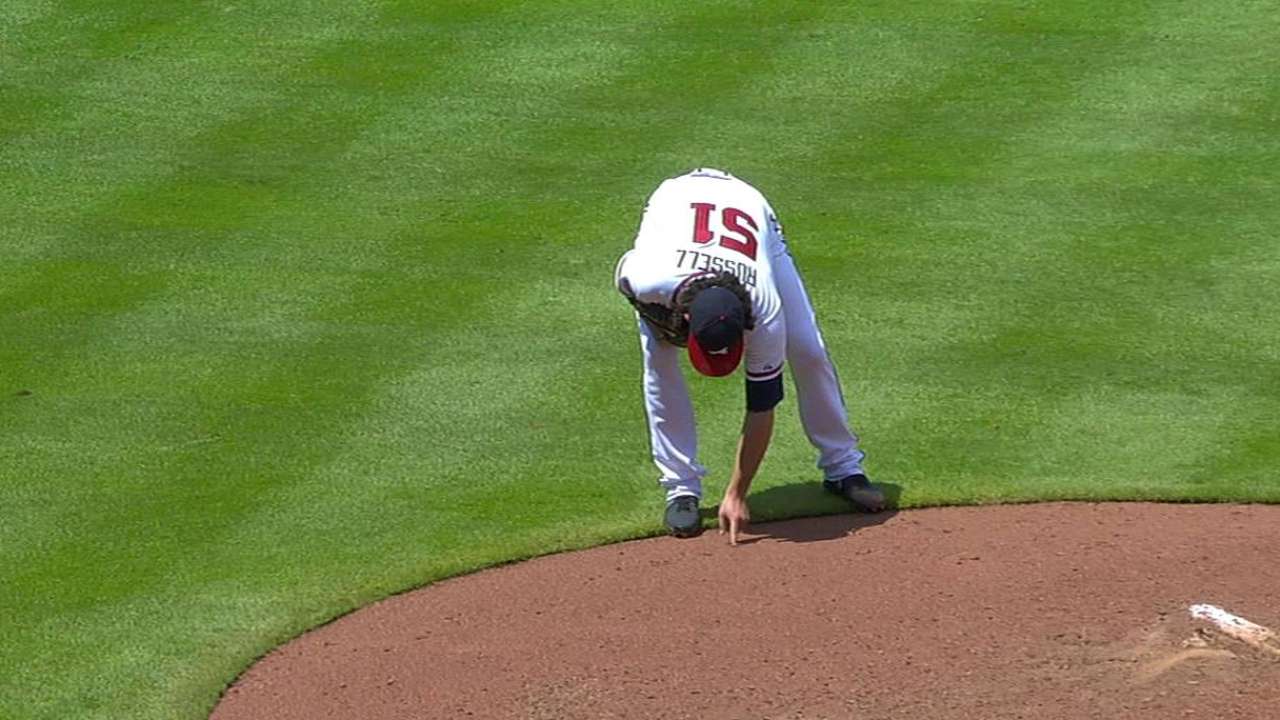 PITTSBURGH -- When A's right-handed slugger Josh Donaldson reached first base after hitting a single off James Russell in Sunday night's eighth inning, he turned to Braves first baseman Freddie Freeman and said, "I think that's the first time anyone has brought a lefty in to face me."
Since Russell was acquired from the Cubs on July 31, it has been well documented that he is not the traditional left-handed reliever. Though he had success against left-handed hitters in previous years, he has struggled against them this season and proven quite successful against right-handed hitters.
But Donaldson seemingly did not know about these reverse splits as he found himself baffled as the eighth inning progressed. When the A's brought left-handed hitter Stephen Vogt to the plate with one out in a one-run game, Gonzalez stuck with right-handed reliever Anthony Varvaro. But instead of sticking with Varvaro to face the two right-handed hitters -- Donaldson and Derek Norris -- that were due up next, Gonzalez went with Russell.
With Jordan Walden and David Carpenter both unavailable because of recent workloads, Gonzalez chose to go with Russell, who has limited right-handed hitters to a .114 (8-for-70) batting average and .241 on-base percentage this season. Left-handed batters have hit .324 (23-for-71) with a .385 OBP against him.
"We had to come up with something," Gonzalez said. "That's one of those situations where you look at the numbers and you go, OK, here they are, put [yourself] on the line there on national TV. ... It's one of those things that was unconventional, but the only thing we had to go on was the numbers from the splits."
Mark Bowman is a reporter for MLB.com. This story was not subject to the approval of Major League Baseball or its clubs.