Mayberry set to begin rehab assignment at Triple-A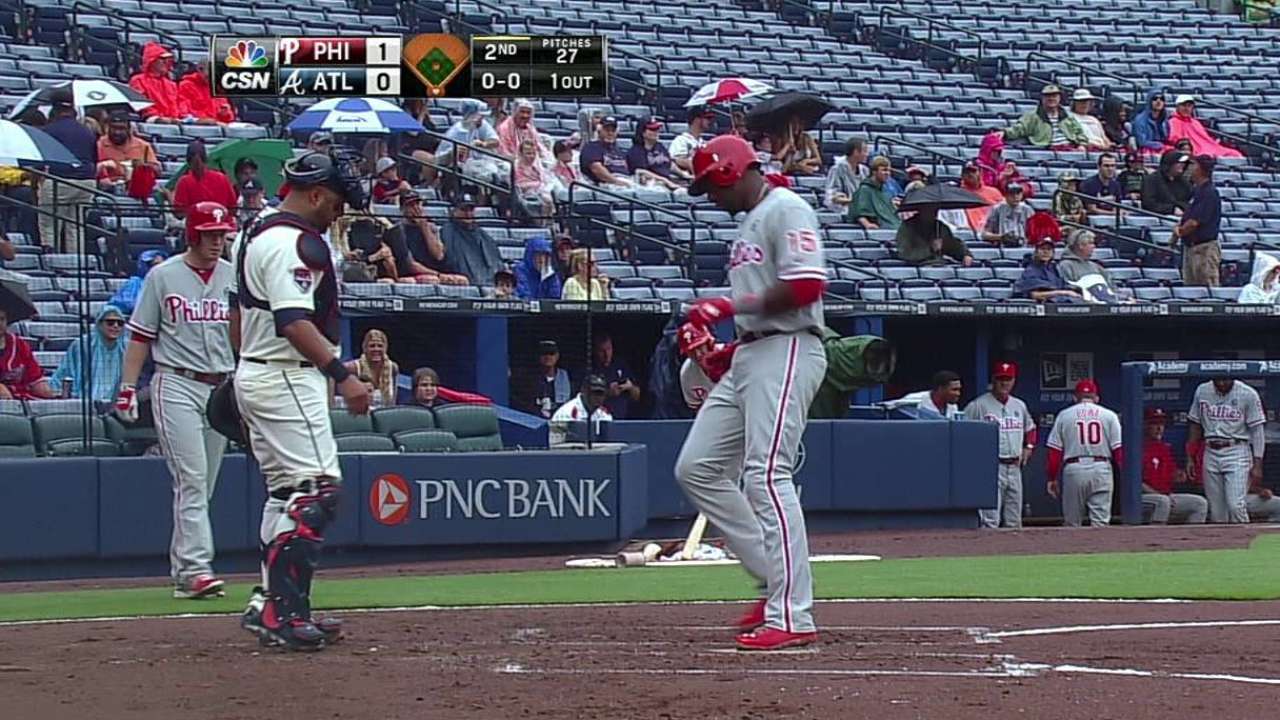 PHILADELPHIA -- Outfielder John Mayberry Jr., on the 15-day disabled list with inflammation in his left wrist, will begin a Minor League rehab assignment with Triple-A Lehigh Valley on Tuesday.
Phillies manager Ryne Sandberg said Mayberry Jr. will rehab with the IronPigs for roughly six to eight games. The Phillies already have a crowded outfield of Marlon Byrd, Ben Revere, Domonic Brown, Grady Sizemore and Darin Ruf, so there is no need to rush. Rosters expand Sept. 1.
"With a wrist injury like that, you want to be careful with it and take it a game at a time," Sandberg said before Monday's game against the Mariners. "Possibly starting off a little bit slowly and progressing with it. Whatever is necessary, but a little more on the cautious side if anything as far as the number of games."
Mayberry Jr. has been out since July 21. He will play all three outfield positions and some first base during the rehab assignment, Sandberg said.
Austin Laymance is a reporter for MLB.com. Follow him on Twitter at @jalaymance. This story was not subject to the approval of Major League Baseball or its clubs.