Eaton steadily moving toward healthy return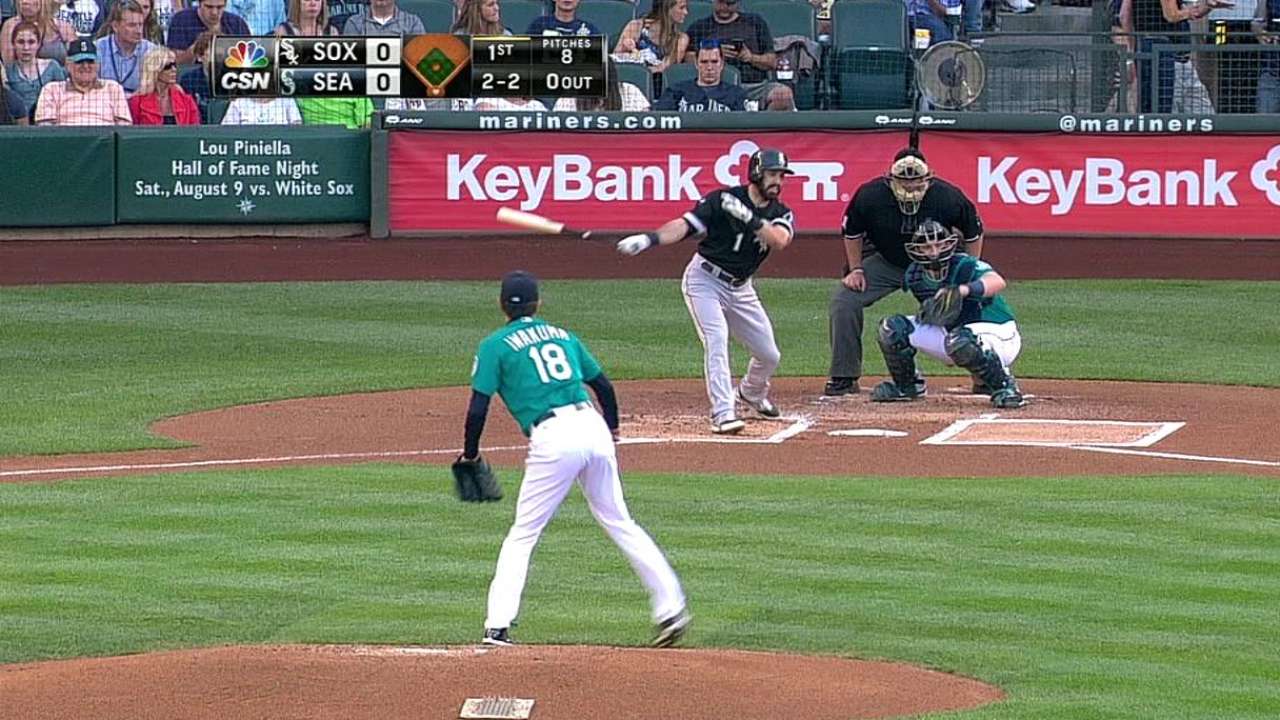 CHICAGO -- Adam Eaton threw from 120 feet and took dry swings on Monday as part of his rehab work after being put on the disabled list on Aug. 9 with a strained right oblique. Eaton already had incorporated abs activities into his regimen this past weekend.
"All the talks with [head athletic trainer] Herm [Schneider] seem right on schedule, which is good," Eaton said. "I'm pretty enthused. I'm pretty happy ... with the progress we've made, and Herm seems like we are right on track where we need to be. We'll get there slowly but surely.
"Throwing was a big step, and so was swinging left-handed. I might actually be swinging and hitting a baseball the next couple of days. I'm not sure. I think I'm due to come off [the DL on] Sunday, so I would imagine it probably would come in the next couple of days where we would actually hit a baseball and go from there."
Eaton has talked to Gordon Beckham, Adam Dunn and Paul Konerko, all of whom have dealt with oblique strains, about this up-and-down injury. He also understands that a quick Minor League rehab assignment might fall behind the stepping stones he reaches under Schneider's guidance.
"Herm has had a million of these," Eaton said. "I put my hands in his ability to get me healthy,"
"Even today, looking at him running around and doing stuff, it is progressing," manager Robin Ventura said. "He was swinging lightly enough that it looks like it's getting better."
Scott Merkin is a reporter for MLB.com. Read his blog, Merk's Works, and follow him on Twitter @scottmerkin. This story was not subject to the approval of Major League Baseball or its clubs.