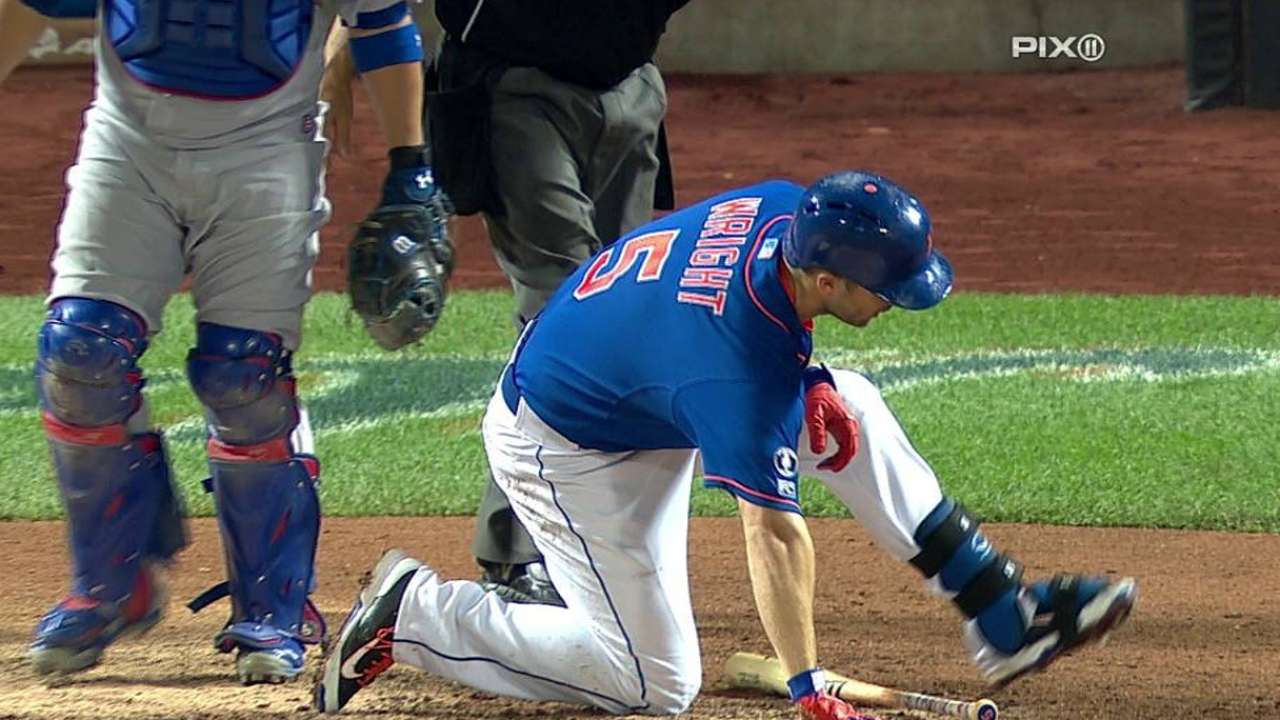 • Third baseman David Wright, who has been dealing with a sore left shoulder and didn't play on Sunday, was back in the lineup and playing third for Monday's series finale against the Cubs. He took swings in an indoor batting cage before the game.
"If the injury is going to cause him to not help us, then we're making a mistake by putting him in there, but we don't know until he's in there," Collins said. "Right now, he says he feels pretty good. ... I'm not worried about David Wright telling me the truth."
• A pair of top pitching prospects turned in strong performances in the Minors on Sunday. Noah Syndergaard struck out eight and allowed two runs in five innings for Triple-A Las Vegas, giving him 40 strikeouts and a 2.14 ERA in his last six starts. Meanwhile, for Double-A Binghamton, Long Island native Steven Matz spun seven innings of one-run ball. The lefty has allowed two earned runs in his last 20 innings (three starts) and owns a 2.35 ERA in 10 starts with the B-Mets.
Tim Healey is an associate reporter for MLB.com. This story was not subject to the approval of Major League Baseball or its clubs.