Panik day to day after dislocating left pinkie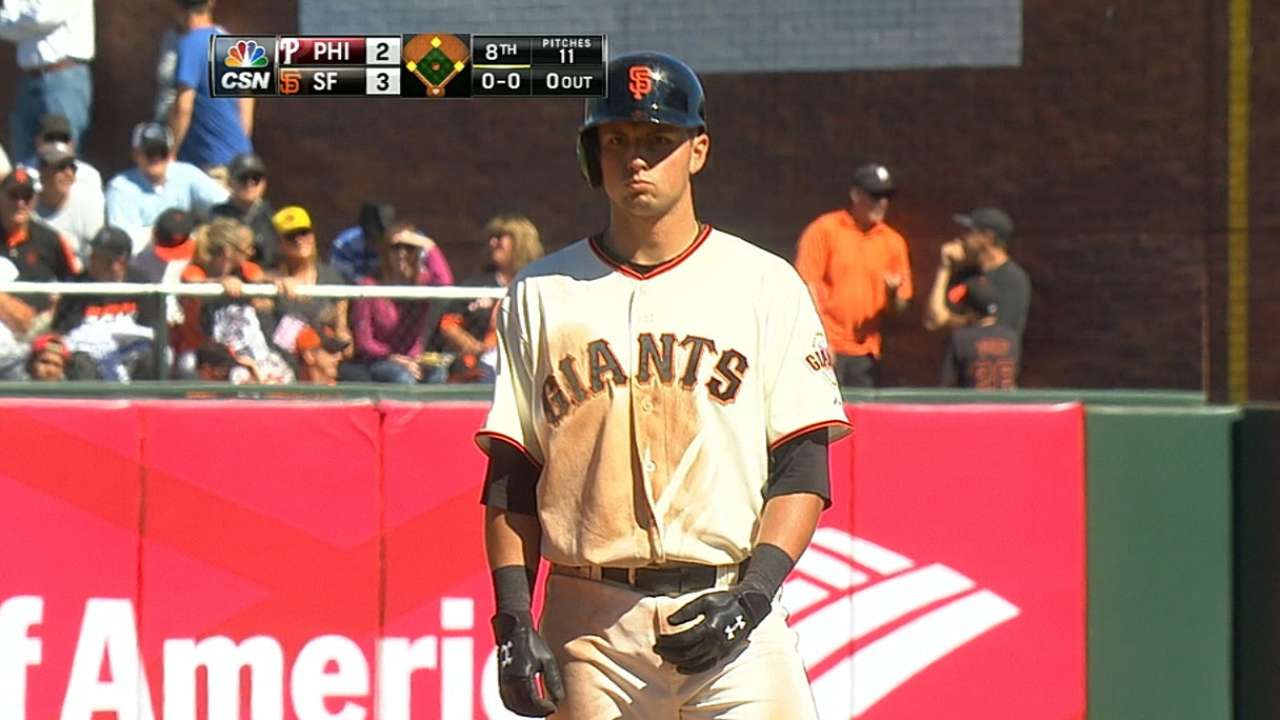 SAN FRANCISCO -- Giants second baseman Joe Panik dislocated his left pinkie finger after sliding headfirst into second base in the eighth inning Sunday. He stayed in the game to eventually score despite the pain, but was removed for the next half-inning.
After the Giants' 5-2 victory over the Phillies, Panik said X-rays were "fine" and that he views the injury as day to day.
"We'll see how it feels tomorrow," Panik said.
Head athletic trainer Dave Groeschner relocated the finger.
"I'm too much of a chicken to do that," Panik joked after the game.
It's easy to see why he'd be jovial: He's hitting .439 (18-for-41) in his last 12 games.
Ryan Hood is an associate reporter for MLB.com. Follow him on Twitter @ryanhood19. This story was not subject to the approval of Major League Baseball or its clubs.