Fredi: Teheran's pickoff move best by righty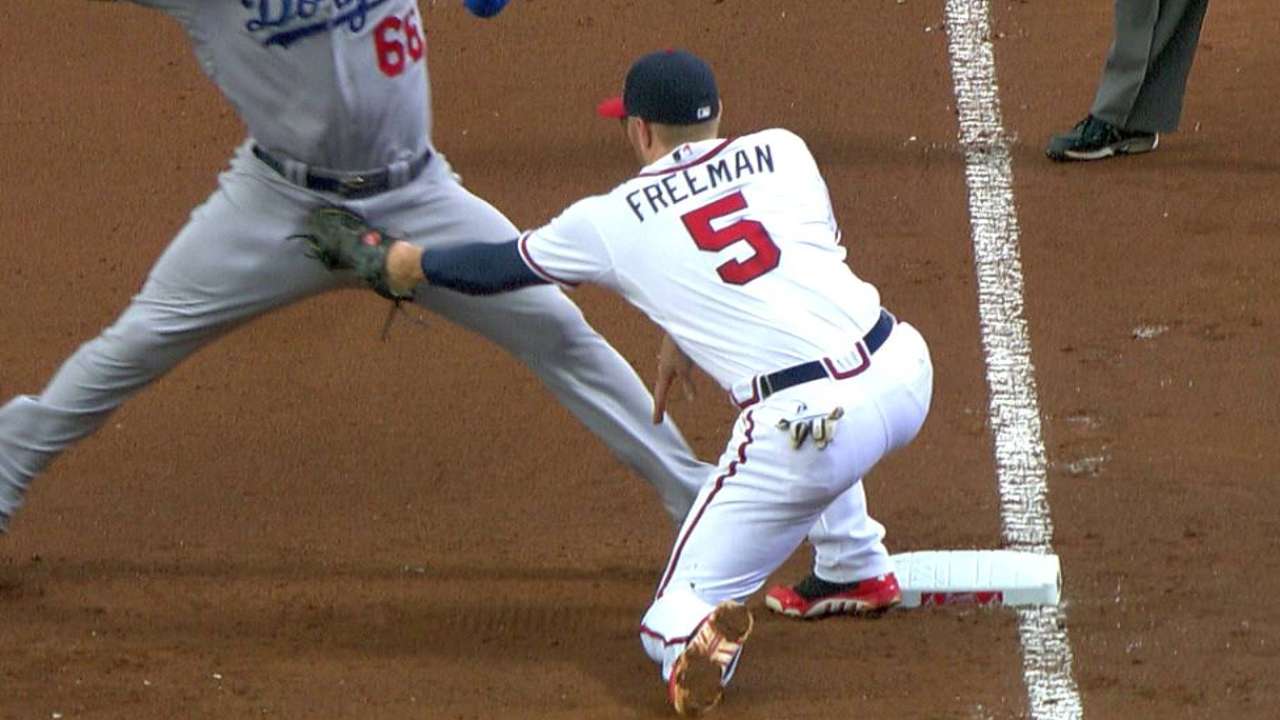 ATLANTA -- After seeing their players victimized by Julio Teheran's effective pickoff move this week, Dodgers manager Don Mattingly and A's manager Bob Melvin both suggested that Teheran balks with his move to first base.
As all of the great pickoff artists of the past will attest, this is an accusation Teheran will hear numerous times if he continues to be as successful as he has in the pickoff department.
Braves manager Fredi Gonzalez obviously doesn't agree with the opinions expressed by Mattingly and Melvin.
Instead, Gonzalez says Teheran has "maybe the best [pickoff move] I've ever seen for a right-hander. He's got quick feet and he's got a short throw. Some guys have quick feet and it takes them a long time to get the ball to first base. But that's not the case with him. He has both quick feet and a short arm."
After recording eight successful pickoff attempts last season, Teheran has found opposing baserunners being more cautious with him in 2014. He notched just two pickoffs through his first 24 starts of the season. But he nabbed two Dodgers -- Carl Crawford and Yasiel Puig -- on Monday and then made A's outfielder Josh Reddick his latest victim on Saturday night.
"That was a balk," Melvin said after Saturday's game. "That's a balk. Buckle your knees, it's a balk."
Teheran has recorded 13 pickoffs since the start of the 2013 season. No other right-handed pitcher has recorded more than six.
"I know that I have quick feet," Teheran said. "Sometimes, I feel I don't need it. But when I see them getting a big lead, that's when I try to make my best move."
Mark Bowman is a reporter for MLB.com. This story was not subject to the approval of Major League Baseball or its clubs.