Phillies happy to get Valentin from Dodgers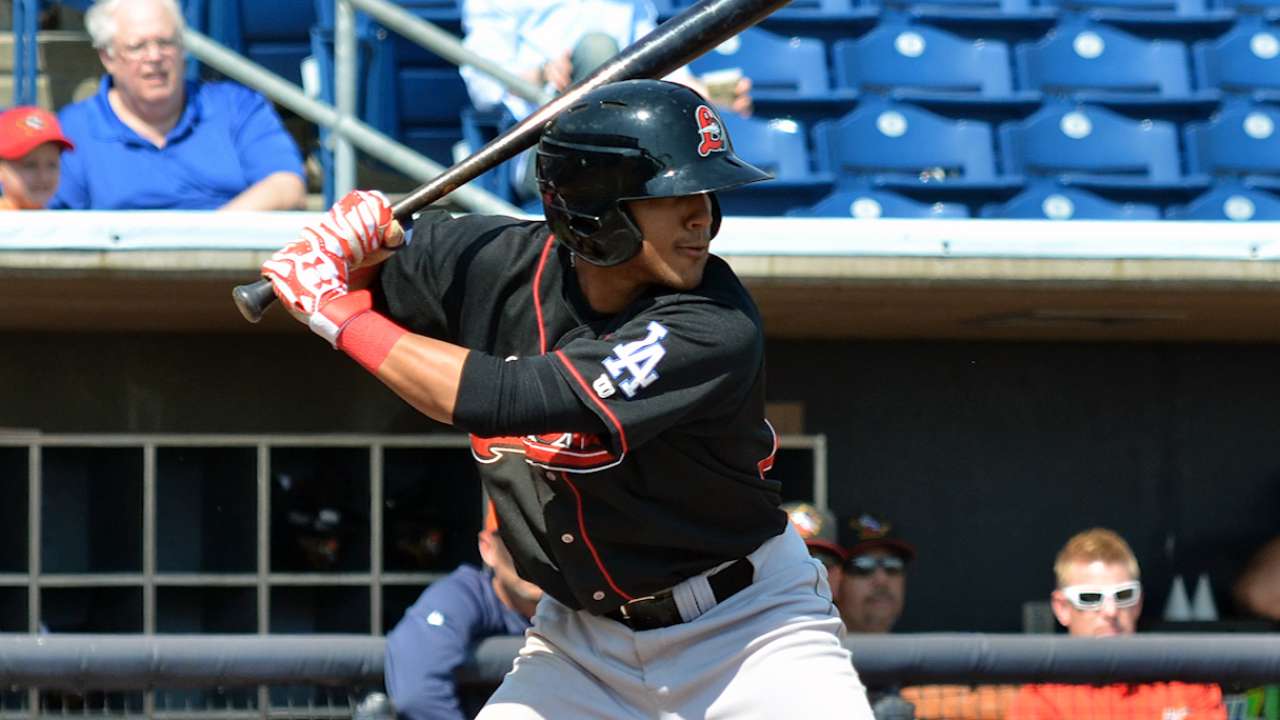 SAN FRANCISCO -- The Phillies hope Jesmuel Valentin is one of two quality players to join the organization following the Roberto Hernandez trade with the Dodgers.
The Phillies acquired him Saturday as the first player to be named in the deal. The Phillies have until the middle of next month to select the second player, which will come from a remaining pool of three players. Phillies general manager Ruben Amaro Jr. indicated they are leaning toward a pitcher.
"We have a pretty good idea of who we want but we're still waiting to make a decision right now," he said. "We'll check on some medical stuff. They're younger guys. For the situation we're in and the player we gave up, I think we did pretty well. Even if we had just this guy, we'd be happy with it."
Prospect acquired by Phillies
Jesmuel Valentin, 2B: The son of longtime big league shortstop Jose Valentin, Jesmuel signed with the Dodgers for $984,700 as a supplemental first-round pick in 2012. He struggled in his first taste of low Class A in 2013 but has performed much better at that level this year, hitting .280/.349/.430 with 24 steals in 108 games. A switch-hitter, he has a little pop but is more of a contact hitter who might fit into the No. 2 spot in a Major League lineup. Signed as a shortstop, Valentin became a full-time second baseman in mid-2013 and the move seems to have relaxed him. He has a solid arm but his fringy speed and quickness fit better at second base.
Top 20 Prospects
:
Phillies
|
Dodgers
-- Jim Callis
MLB.com ranked Valentin, who is the son of former big leaguer Jose Valentin, as the No. 13 prospect in the Dodgers' organization and places him 16th in the Phillies' system. Selected 51st overall as a supplemental pick in the 2012 First-Year Player Draft, Valentin was hitting .280 with 22 doubles, nine triples, seven home runs, 47 RBIs and a .779 OPS (on-base plus slugging percentage) in 108 games with Class A Great Lakes.
Valentin will report to Class A Advanced Clearwater.
"We like the kid," Amaro said. "He's got baseball acumen. He's advanced pretty quickly. He plays short and second; we'll probably have him play second base for us. Switch-hitter. Plays the game well. ... We're not sure if he's better from the right or from the left side. He doesn't have a whole lot of Minor League at-bats yet. But he's all right. He's someone who handles the bat pretty well. He has a little bit of pop. He's not a big guy, but has a little pop. He can run. He plays the game right. He plays hard."
Amaro said there is a chance the Phillies could make at least another trade before the Aug. 31 waiver Trade Deadline.
Todd Zolecki is a reporter for MLB.com. This story was not subject to the approval of Major League Baseball or its clubs.